Why choose Pink Kimberley as your Diamond Investor?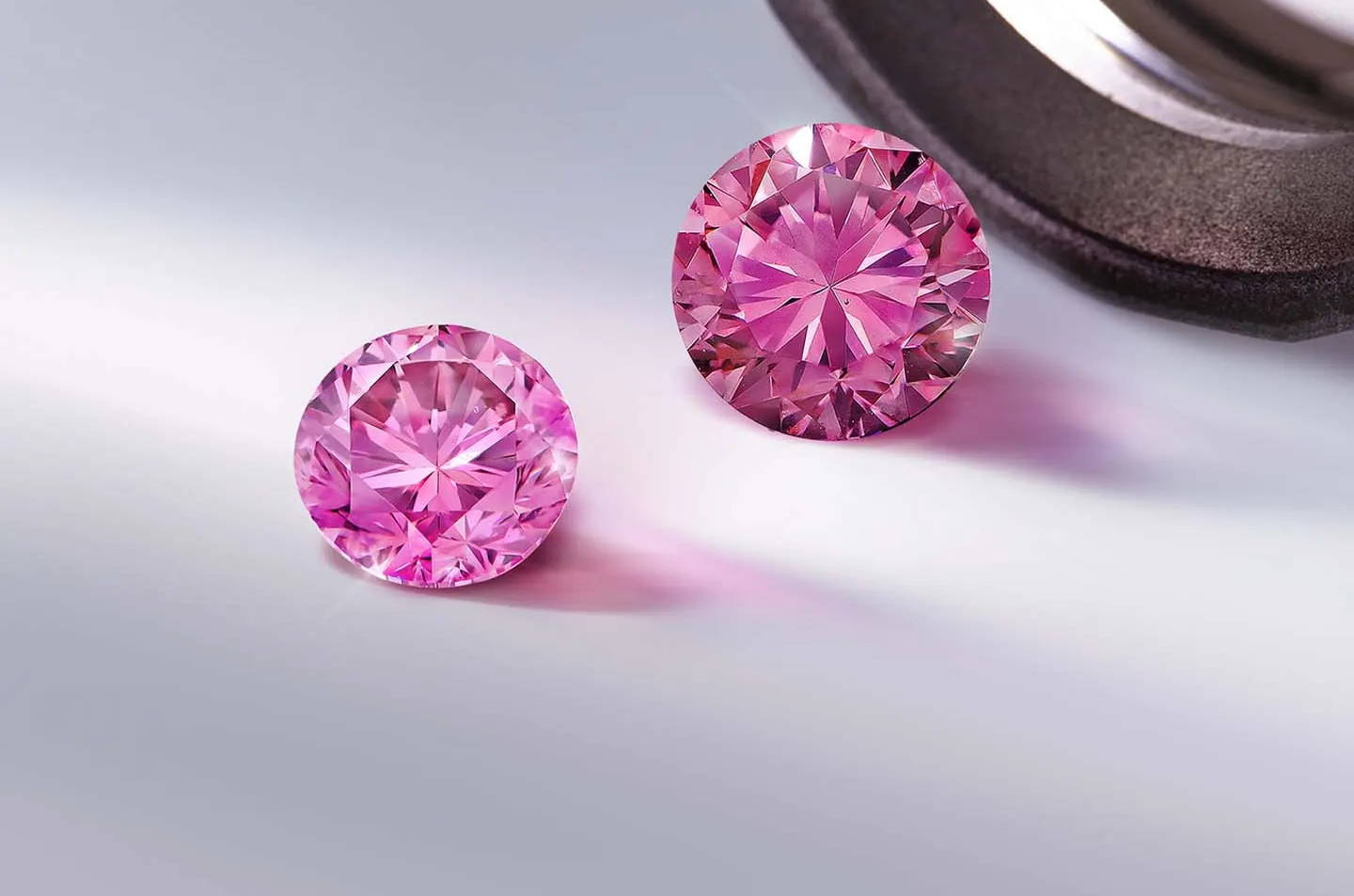 The recent closure of the Argyle Mine in Western Australia in November 2020 sent a shock wave through the industry. What was once the fourth largest diamond mine across the globe in terms of extraction volume had exhausted its finite resources, leaving Rio Tinto with no choice but to close the operation down permanently.
For investors, this meant that the value of pink diamonds increased significantly. If you're an investor looking to add to your portfolio, we recommend you capture a jewel in Australia's luxury goods crown.
While you may be aware of the many benefits of investing in pink diamonds, there are many reasons why you should choose Pink Kimberley as your diamond investor. Here, we list them below.
When you purchase a diamond from Pink Kimberley, you will receive fully insured and complimentary shipping worldwide. We bear all costs, with shipments tracked with StarTrack and FedEx.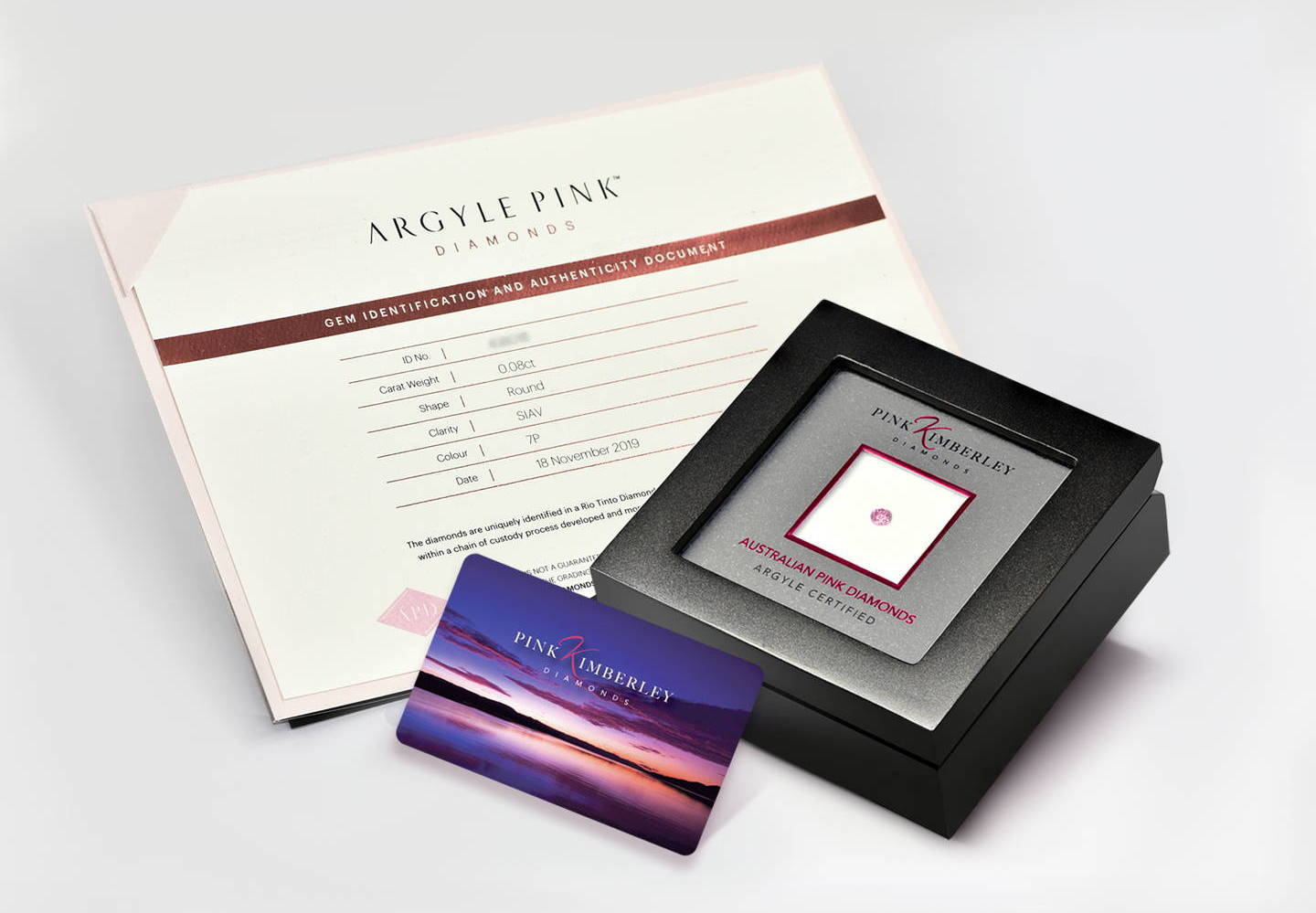 Our jewellery is beautiful but so is the way we have stored and showcased it for you. All of our diamond seals arrive in their own packaging and Pink Kimberley certificate card.
30-day Money Back Guarantee
Should our jewellery or pink diamonds not match your expectations, you can send it back to us for a full refund (minus shipping costs) within 30 days. The merchandise must be returned with its receipt and in the same sealable condition in which it was purchased. Click the link for more information about our Returns Policy.
Lifetime Manufacturing Warranty
All our products are manufactured with the highest quality of materials and expert craftsmanship. Before they are shipped to you, each piece undergoes rigorous quality assurance checks. In the rare event that a defect or imperfection is detected, you can send it back to us, where an SGA jewellery expert will assess and inspect the damage. Warranty conditions apply.
Unlimited Finger Resizing
We're more than happy to resize your ring after we ship it to you, free of change. We are committed to getting your ring resized to your exact measurements.
Pink Kimberley only uses Australian pink diamonds from the East Kimberley region of Western Australia. All of our sealed diamonds come with Argyle lot numbers for authenticity.
Australian Owned and Operated
We are an Australian company, family owned since 1967. We believe the success of our business is due to our customer-first mentality.
Our team consists of jewellers, gemmologists and jewellery designers. We know jewellery design and all the technicalities.
Send a message on live chat or write an email to begin your next custom jewellery piece with us. Put us to work to craft something truly unique for you. In fact, our high jewellery designs have even won awards.
The Pink Kimberley guarantee
When you want to invest in a pink diamond, choose a true-blue Australian-made brand with over 50 years of expertise. Rest assured that we stand by our products, and we are certain you'll treasure them for years to come.
If you wish to add a piece of Australian gemological history to your investment portfolio, please contact us to learn more about the stones we have on offer.
Start your search with a conversation with our Pink Diamond Experts, have us call you back or book an appointment today.