The Investment Advantages of an Argyle pink diamond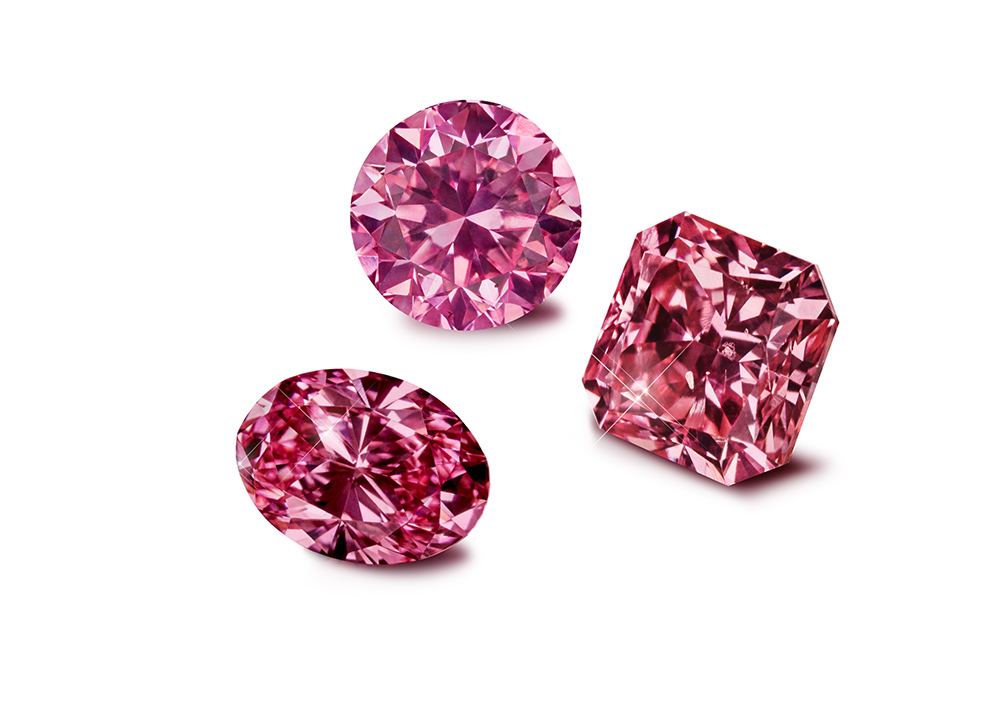 As expensive as they are rare, the beauty of a pink diamond from the Argyle mine in Western Australia is truly a treasure to behold. Collectors, sybarites and investors alike have appreciated owning a piece of inimitable history with the purchase of these fascinating pink diamonds.
Despite a volatile and constantly changing economy, pink diamonds are a popular investment tool because they manage to hold onto their value and can provide great returns. If you are looking to invest in your very first pink diamond, you may be able to enjoy several advantages, many of which we at Pink Kimberley will discuss below.
Once reserved for only the rich and famous, pink diamonds are globally recognised since becoming available to the general public. This has increased their value across the world. When you invest in a pink diamond, you can rest assured that it's a well-known commodity.
Your entire investment portfolio can be carried with you wherever you go due to the small and light weight of a pink diamond. Bring it along with you in a concealed pocket, a safe box or even set in a piece of jewellery as you go about your daily tasks.
Due to the recent closure of the Argyle Mine in Western Australia where 90% of the world's pink diamonds were mined, these precious stones now have the power to retain their value for much longer. It is well known that an asset's value is dominated by its supply and demand, and with pink diamonds becoming even more rare, there is no doubt that these stones yield a higher demand.
Diamonds are the hardest substance on earth, making them extremely durable. As they are created deep inside the earth under extreme pressure, it is for this reason that they can endure any kind of harsh environmental conditions. Their durability ensures that they are a safe asset.
Of course, one cannot mention the merits of pink diamonds without the very obvious feature: they are incredibly striking. Their combined beauty and aura makes them a breathtaking investment piece, which adds to their appeal and increased demand.
There's not many assets that you can secure as well as equally enjoy with continuous use. A pink diamond is one of the assets that continue to provide use every single day. For example, if you were to invest in a stone and then turn it into a beautiful necklace or ring to gift to a loved one, they would be able to enjoy it daily while flaunting it on their neck or finger. Until you decide to sell it, the pink diamond will continue its appeal.
Add to your investment portfolio
If you're considering investing in an asset, there's none better recommended than pink diamonds when it comes to long-term growth. Now that you're aware of the many benefits to owning a pink Argyle diamond, you may wish to add a piece of Australian gemological history to your investment portfolio. If you would like more information, please contact our team today to learn more about the stones we have on offer.
Browser our stunning Pink Diamond collections including engagement rings, pendants, bracelets and earrings. 
You may like our beautiful blue, blush pink and pink champagne argyle diamond collections.
Start your search with a conversation with our Pink Diamond Experts, have us call you back or book an appointment today.