A Complete Guide To Choosing The Right Ring Size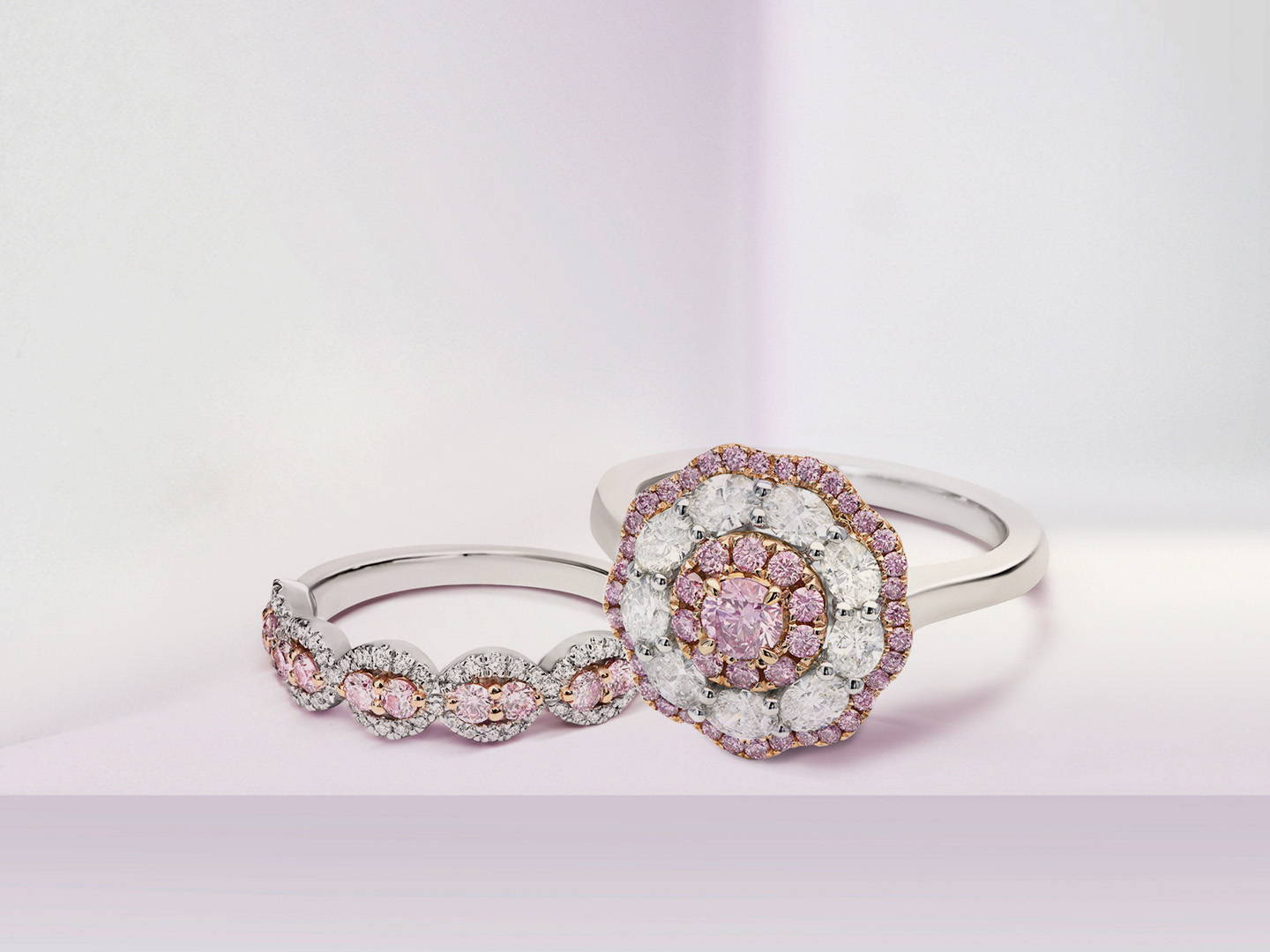 Purchasing jewellery can be a life-long investment, meaning it requires careful thought and consideration in order to make the right choice. A particularly delicate aspect to buying jewellery is size selection; when acquiring a unique piece you want to ensure you have the best and most comfortable fit.
Determining ring size can be time-consuming and elaborate, which is why we've put together this comprehensive guide to ring sizing in Australia - so you can find a piece you'll love now and well into the future.
How To Measure Your Ring Size: Visiting A Professional Jeweller
Finding a ring you'll love equates to finding a ring that fits and with that, understanding your hand and finger dimensions. The best way to get a correct and accurate measure is to visit a professional jeweller who can use a specialised gauge. Most jewellers will be happy to help you find the perfect fit, and if you can't make it into their store, they may be able to make an appointment for you at another location or even ship a ring sizer for you to try on at home.
A professional jeweller will need to measure your finger by using a special tool called a mandrel (similar to an oversized knitting needle). You'll also want to bring along an existing ring that fits well so they can compare sizes and determine if any adjustments need to be made before sizing your new ring
If you can't visit a jeweller, you can try a plastic ring sizer.
Choosing a ring size is not as simple as it seems. There are several factors that can affect the fit of a ring, including the width of the band, the shape of your finger, the type of metal and whether you have any existing conditions that might affect the fit. It's important to know how to choose a ring size so that your ring fits properly when it arrives.
If you can't visit a jeweller you can try a plastic ring sizer, available at most specialised jewellery-selling stores. They come in different widths and are easy to use — just slip one on your finger and look at its corresponding number or letter designation in order to see what size it represents. Here at Pink Kimberley, you can purchase a ring sizer here, before ordering your ring, and we will resize it at no extra cost!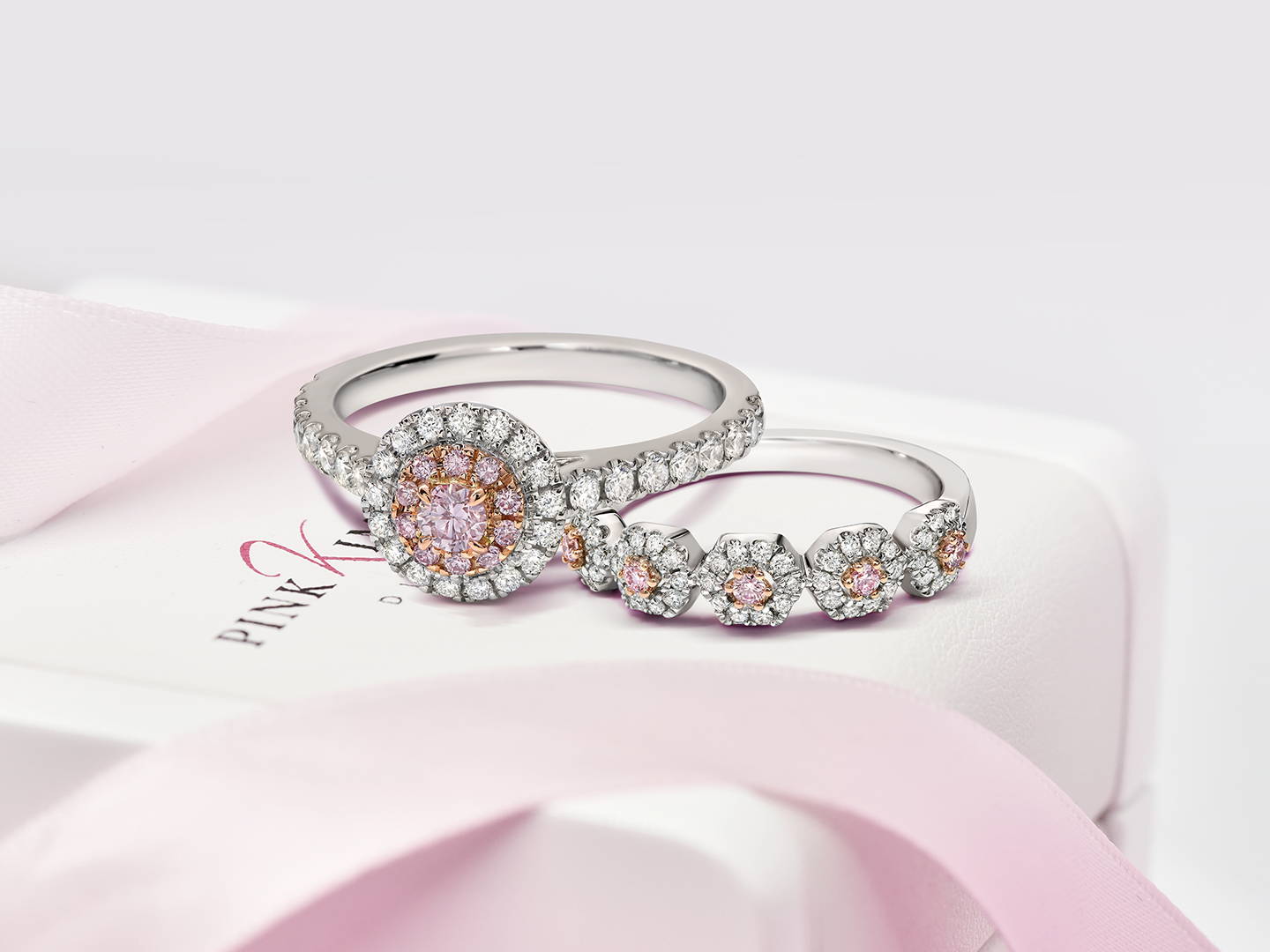 Looking To Find Out Somebody Else's Ring Size? Study Their Current Jewellery Collection.
If you're buying a ring for a special someone, a great way to determine ring size is to simply take a look at your partner's existing jewellery collection. Not only will this help you determine the best size, it can also give you a clue as to your partner's preferences and taste - a great asset when it comes to choosing a setting, cut or colour.
When it comes to choosing an engagement ring, you'll want to be sure that it fits perfectly. If not, the ring could damage your partner's finger and even cause injury. It can also lead to a lot of stress on your part as well as theirs!
If your partner doesn't have any rings for you to assess, ask them if they'd like to try some on in person before making a decision; most jewellers will let customers try on different styles before purchasing them — so take advantage!
Remember, there's no such thing as a most common ring size
Many people assume a standard ring size ensures a comfortable fit, even hoping the piece will stretch or accommodate over time. However, if you're buying a high-quality piece of jewellery, it's likely that the ring is made from precious metals like gold and platinum - metals that do not yield or shape to the hand easily. In fact, many jewellers will refuse to size down a ring that has been worn for a long period of time because of the risk of damaging the ring and its setting.
Buying a ring can be difficult but these tips may help you get it right.
A correctly-sized ring is truly a beautiful thing. It fits comfortably, it wears well, and it can be a beautiful addition to an existing jewellery collection. But in order to get the size right, you need to remember that many rings of the same size may not necessarily fit identically on different fingers—and that can have an impact on whether or not the ring looks and feels comfortable. With this in mind, why not book an appointment with us today? Discover more about the distinctive Argyle Pink Diamond and ring sizes in Australia to create a truly standalone piece, be it for yourself or a significant other.