The Ultimate Guide to Personalised Pink Diamond Jewellery for Her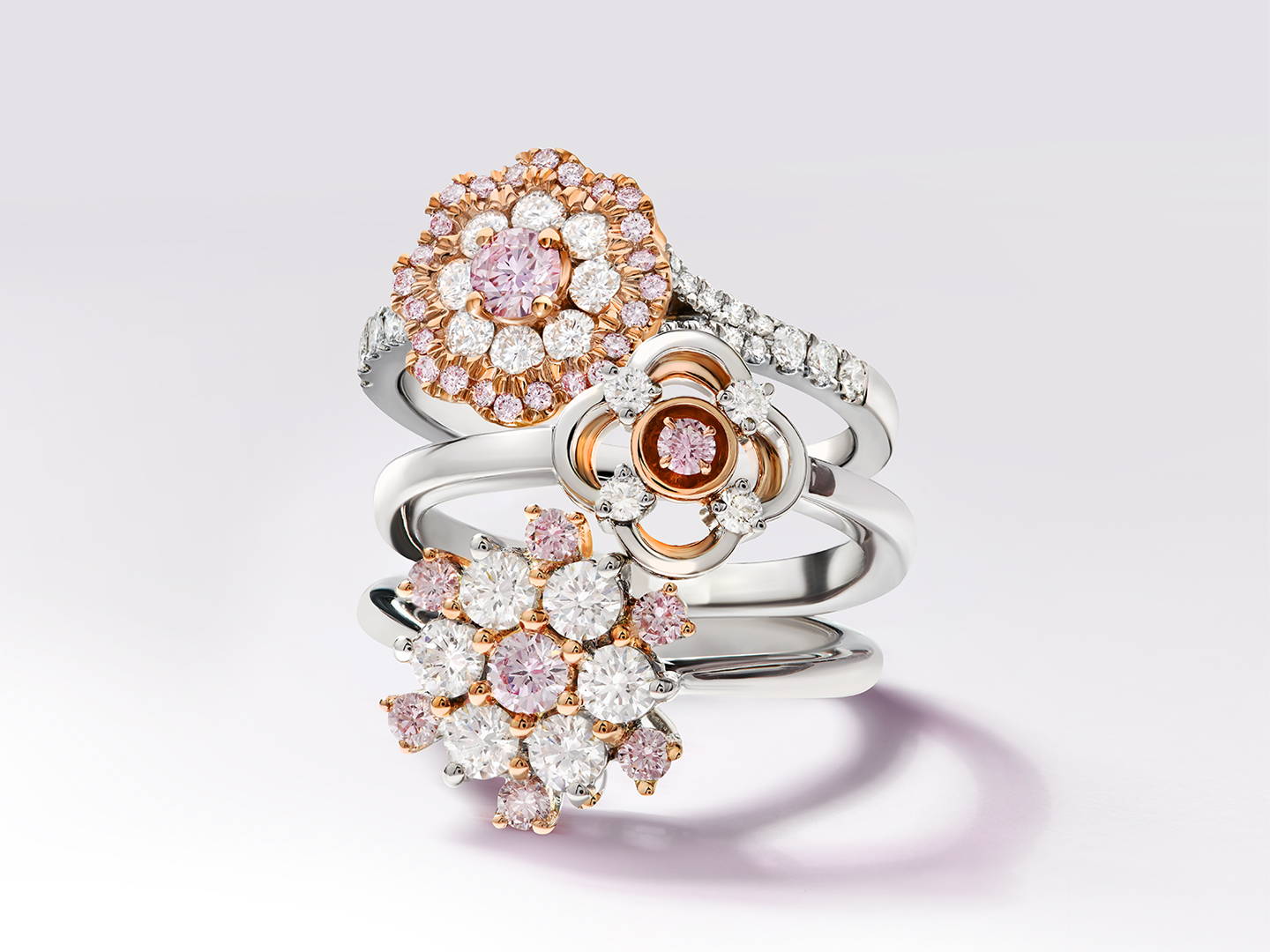 Are you looking for a special gift to stand out and make your loved one feel special? Look no further than personalised jewellery with Argyle pink diamonds! With such a unique and rare piece of jewellery featuring Argyle pink diamonds, you can express your love and appreciation in a very meaningful way. But with a myriad of unique and contemporary designs available, choosing the perfect piece can be overwhelming. In this guide, we'll explore the world of pink diamond jewellery and help you find a piece that perfectly speaks to your special person's preferences and personality. So, let's dive in and discover the beauty of pink diamond jewellery!
Different Types of Pink Diamond Jewellery
At Pink Kimberley, we love using excellent craftsmanship to create an array of stunning pieces that showcase the unparalleled beauty of Australian Argyle pink diamonds. Here are some types of jewellery that you can consider:

Necklaces
Experience the unmatched radiance and brilliance of Argyle pink diamonds set in alluring pendant designs when you shop at Pink Kimberley. Our necklaces are available in the timeless and classic round pendant, such as our Kimberley Harper Necklace, delicate and feminine floral pendant, such as our popular Kimberley Peony Necklace, and chic and modern twist pendant, such as our Kimberley Kira Necklace. Necklaces are timeless jewellery that lasts a lifetime, making them a thoughtful gift for any occasion.

Bracelets
Pink diamond bracelets make an ideal gift because of their versatility. Your special person can wear their bracelet daily or save them for special occasions, making them an excellent addition to any jewellery collection. At Pink Kimberley, our pink diamond bracelets are available in stunning and elegant designs, including charm and tennis bracelets.

Earrings
When it comes to gift ideas, pink diamond earrings make a wonderful choice because of their luxurious touch and timeless design. In addition, our Pink Kimberley earrings come in a variety of shapes, giving you the flexibility to choose a pair that perfectly matches the personality and style of the recipient. For instance, a pair of stud earrings are suitable for those who prefer a minimalistic style, while earrings with large ornaments are perfect for those who like to make a statement.
Rings
A diamond ring is a classic and timeless way to show your love. From classic solitaire rings to rings with more intricate designs, there is a pink diamond ring to suit every occasion at Pink Kimberley. Whether you're looking for a stunning engagement ring or a thoughtful birthday gift, a pink diamond ring is a piece your loved one will cherish for years.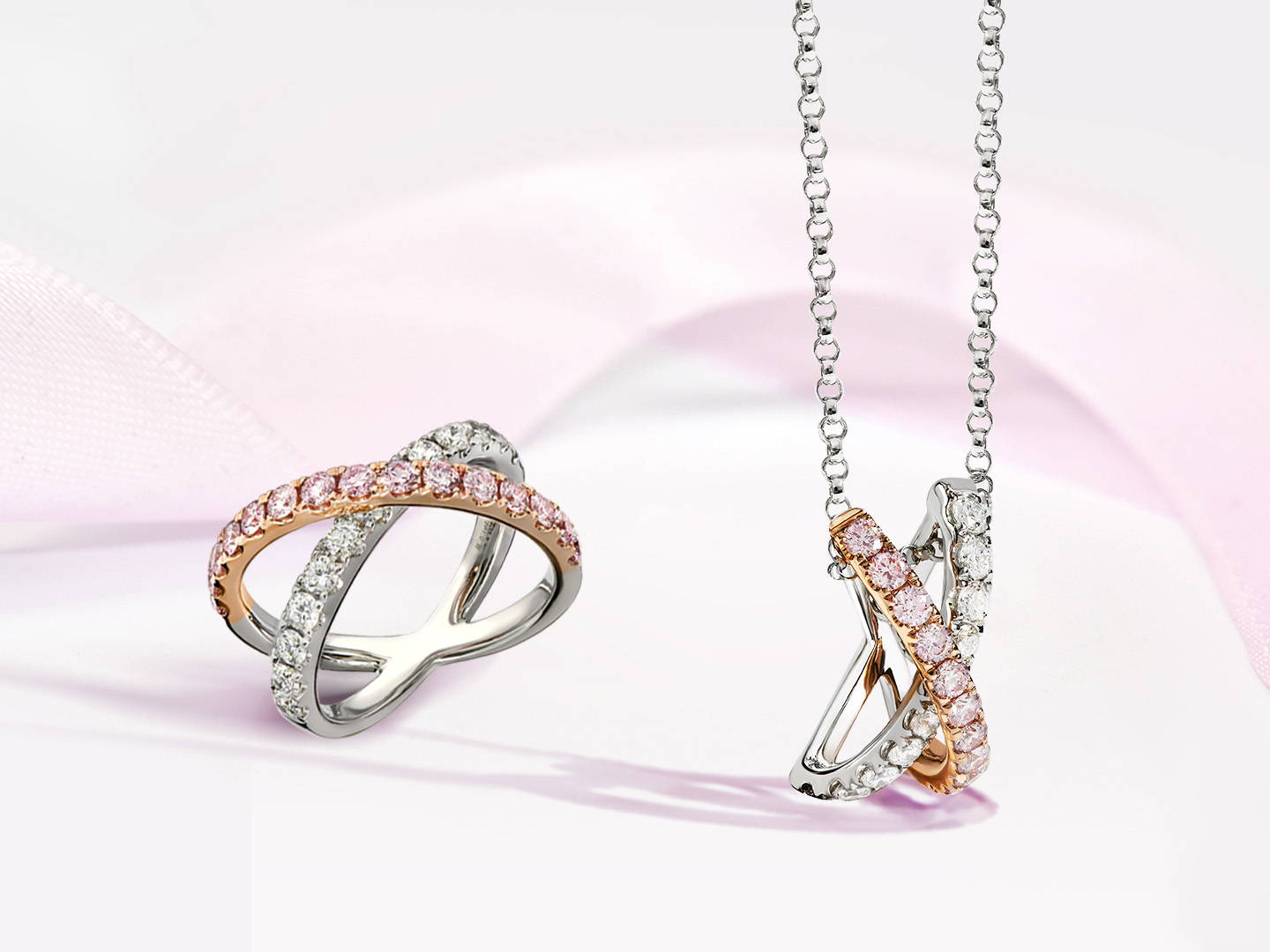 Discover An Array of Stunning Pink Diamond Jewellery at Pink Kimberley
Jewellery gifting is a thoughtful and personal way to show your appreciation to someone special, allowing them to carry a piece of your love with them wherever they go. On top of that, choosing unique gemstones such as Argyle pink diamonds is an excellent way to add a personal touch to the jewellery.
Created with excellent craftsmanship and fine materials, our pieces feature an array of Argyle pink diamonds in unique cuts and shapes, set in high quality 18ct white, rose, or yellow gold metal. Don't hesitate to book an appointment with our expert team to learn more about our pink diamond pieces. Find the perfect gift for your loved one today at Pink Kimberley!