V-day Jewellery Trends 2023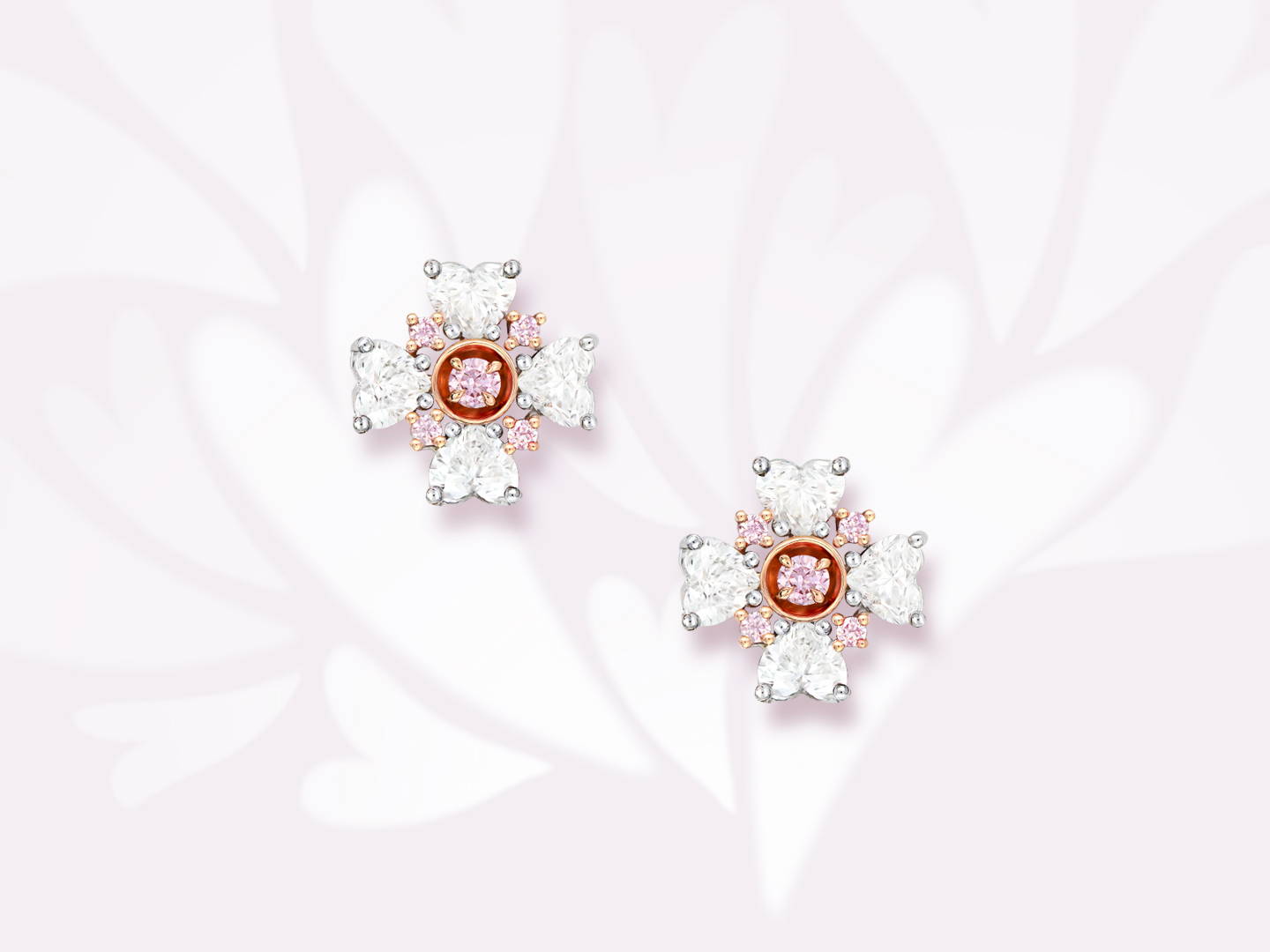 As Valentine's Day approaches, it's time to start thinking about what jewellery trends will be popular in 2023. From classic styles to modern trends, many options are available to make your special someone feel loved this Valentine's Day. This blog article will look at some of the top pink diamond jewellery trends that will be popular in 2023, so you can be one step ahead of the fashion curve.
Floral designs are becoming increasingly popular in diamond jewellery. This trend is driven by the desire for something unique, elegant, and timeless. Floral designs are often associated with romance, femininity, and beauty, making them a great choice for special occasions such as engagements and anniversaries. At Pink Kimberley, you can discover an extensive selection of rings, pendants, earrings, or necklaces crafted with floral designs.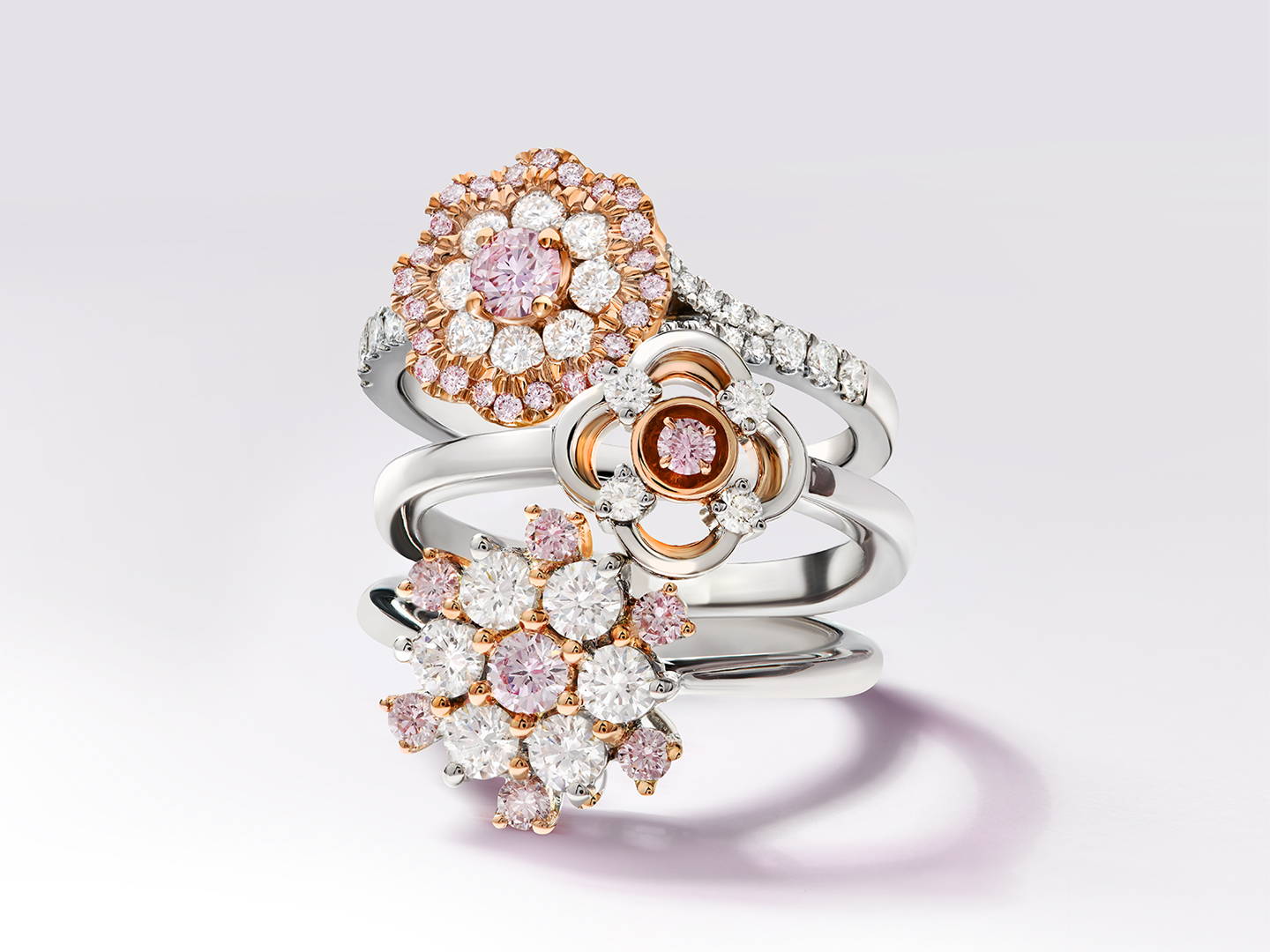 Oval-cut diamonds have a unique shape that stands out from the crowd and can be found in various sizes and carat weights. Oval-cut diamonds have a beautiful elongated shape that makes them eye-catching and flattering on the hand.
The oval shape softens the diamond, making it look larger and more radiant than other shapes. When mounted in a pink diamond ring, oval-cut diamonds can also create the illusion of length, making the wearer's finger appear longer and more elegant.
Oval-cut diamonds can be set in various styles and settings, from solitaire to halo designs. They're also great for unique, contemporary pieces, such as cocktail rings and stackable bands. In addition, the oval shape can create interesting asymmetrical designs, such as the popular 'east-west' setting.
Pink diamond studs are the perfect choice for a classic, elegant look. They can be worn alone or paired with other jewellery pieces, such as necklaces or bracelets. The most popular diamond studs are brilliant round cuts with a classic, timeless shape. However, fancy-shaped diamonds such as marquise, pear, and oval are also becoming increasingly popular. The setting of the diamond stud can vary, with the most popular setting being a four- or six-prong setting.
On the other hand, pink diamond hoops can be a statement piece for any occasion. They are often worn as a single-strand necklace with a single large diamond at the centre or a double-strand necklace with two or more diamonds. The settings for hoops can range from simple bezels to more elaborate or micro pave settings.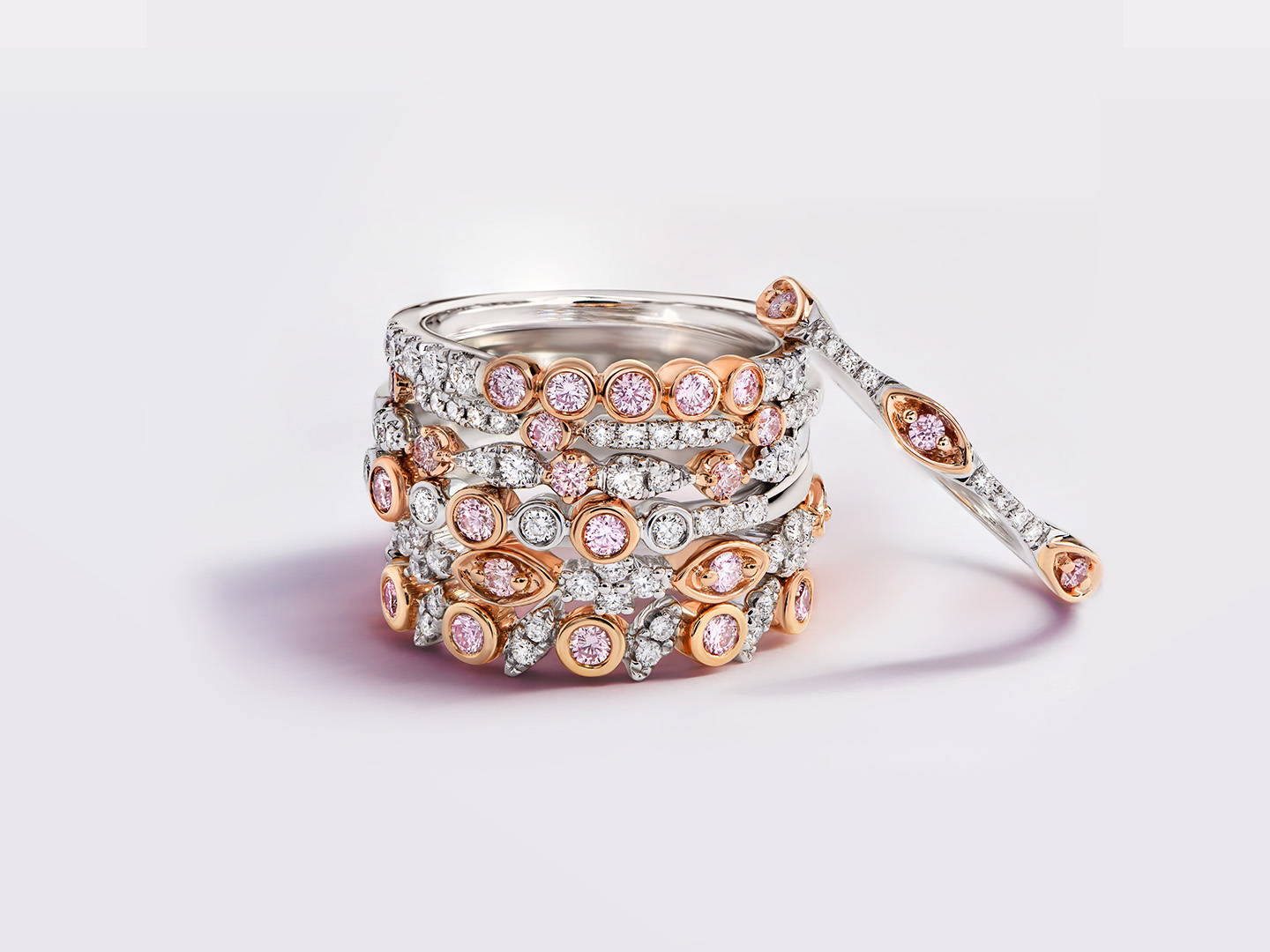 Stackable rings are designed to be worn together to create a unique look. The rings are usually made with thin bands of metal - often gold or silver - and feature small diamonds or other gemstones. The stones can be arranged in a variety of ways, such as in a line or scattered across the band.
The versatility of stackable rings makes them an attractive choice for those who want to update their jewellery collection but don't want to invest in a large piece. The rings can be worn in various combinations, allowing the wearer to create a range of looks to suit their individual style. By stacking multiple rings together, the wearer can create a bold look that is still subtle and elegant.
Another benefit of stackable rings is that they can be used to make a statement. Combining multiple stackable rings with pink diamonds allows the wearer to create a unique look that adds an extra splash of colour to their outfit ensemble.
Choose Pink Kimberley for exceptional pink diamond gifts
No matter what design you choose, Pink Kimberley has something for everyone. With our selection of rare Australian pink diamonds and classic designs, you can be sure to find the perfect gift for your special someone. Browse our online catalogue now and find the perfect V-Day gift with us!