Pink Diamonds in History: Great Stones from the Argyle & Beyond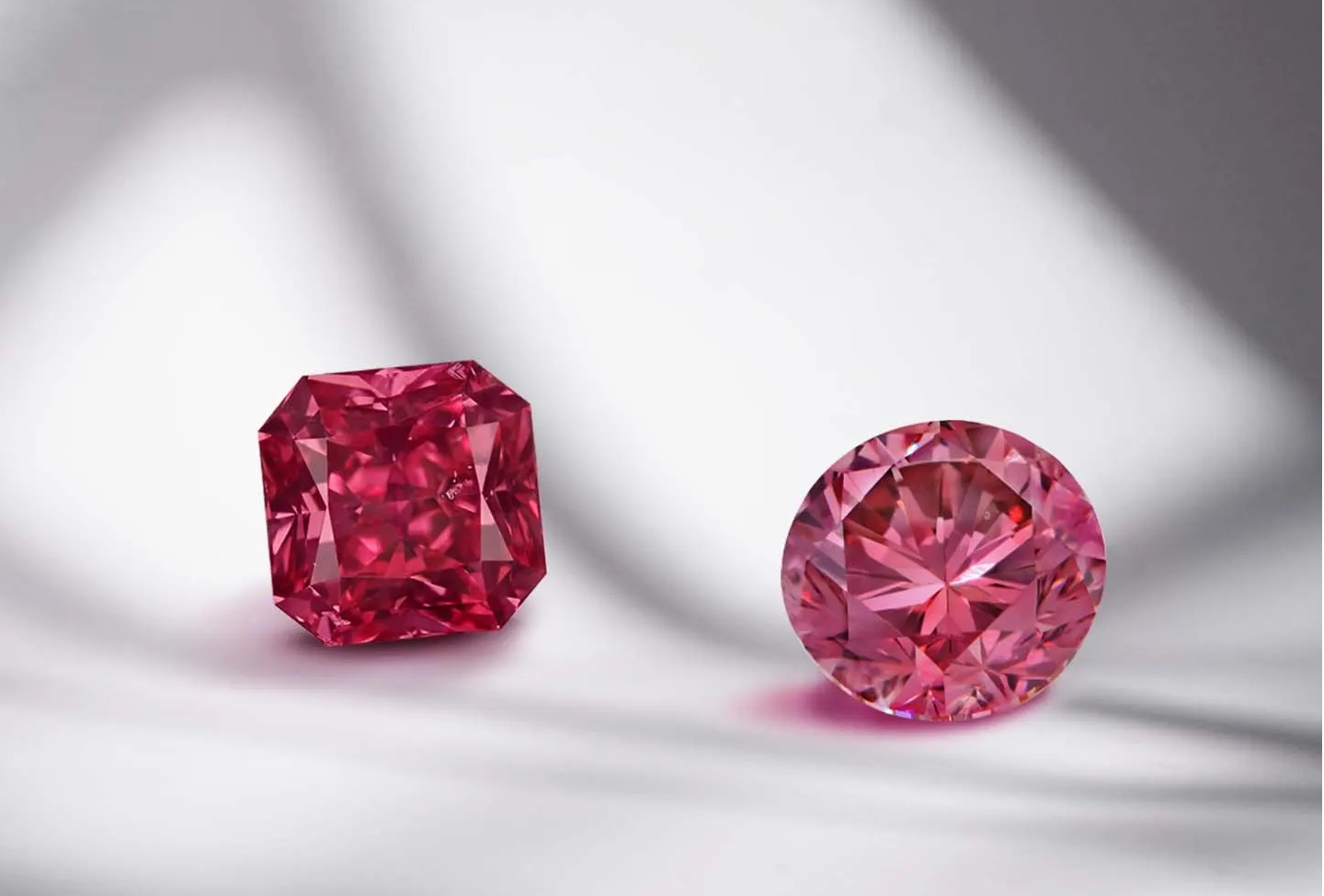 Exclusive, expensive and highly sought-after all over the globe, pink diamonds are a legacy of their own. Because of their rarity and beauty, it is little wonder why pink diamonds are revered by the rich and famous. With the recent closure of the Argyle Diamond Mines in November 2020, Pink Kimberley takes a trip through time to pay homage to some of the most famous pink diamonds from the past.
But first, a little history lesson
You may already be aware that colourless diamonds are hundreds of millions of years old, however pink diamonds are around 1.6 billion years old. Not only does that make them some of the oldest in the world but they are also extremely rare. How rare? It is said that pink diamonds make up only 0.03% of the globe's annual production of diamonds, which accounts for their hefty price tag.
Historically, you can find pink diamonds in select locations around the world, such as Brazil, Russia, South Africa, Canada and India (to name a few). However, between 80-90% of these diamonds can be found in the Argyle Diamond Mine right here in Kimberley, Western Australia.
The top 6 pink diamonds in history
Queen Elizabeth II in 1947 was gifted a 23.6-carat pink diamond by geologist Dr. John Williamson. The precious gemstone was set in a jonquil-style brooch by none other than Cartier.

US jeweller Harry Winston was the proud owner of "The Martian Pink", a brilliant-cut 12.04 carat pink diamond, nicknamed by his son Ronald, who was inspired by the launch of the US satellite in 1976 to Mars. Winston sold his rare pink diamond in 2012 in an auction in Hong Kong, priced at $17.4 million.

The Noor-ul-Ain diamond tiara (translated as "light of the eye" in Persian) is another honoured pink diamond. This 60-carat gem is mounted in a tiara, surrounded by hundreds of coloured diamonds, and was presented to Empress Farah Diba at her marriage to Mohammad Reza Shah Pahlavi in Iran in 1958.

The Hortensia Diamond is currently displayed at the Louvre in Paris, France but has enjoyed a long history among royalty. This 20-carat pink diamond once belonged to the Crown Jewels of France and was worn by the Queen of Holland (Hortense de Beauharnais.) A defining feature of this pink diamond is a huge crack that extends across its surface, making it imperfect yet still brilliant.

The Aurora Butterfly of Peace is both a diamond collection and artwork, compiled of 240 coloured diamonds. Its total weight is 167 carats and features purple, blue and orange diamonds from Russia, South Africa and Brazil, respectively. As for its dozen pink fancy diamonds, they were collected from the Argyle Mine in Western Australia.

In popular culture, US songstress Mariah Carey was presented with a 17-carat engagement ring by Australian billionaire James Packer. The engagement ring was valued at $2.5 million.
Acquire a piece of the very rare Argyle pink diamond today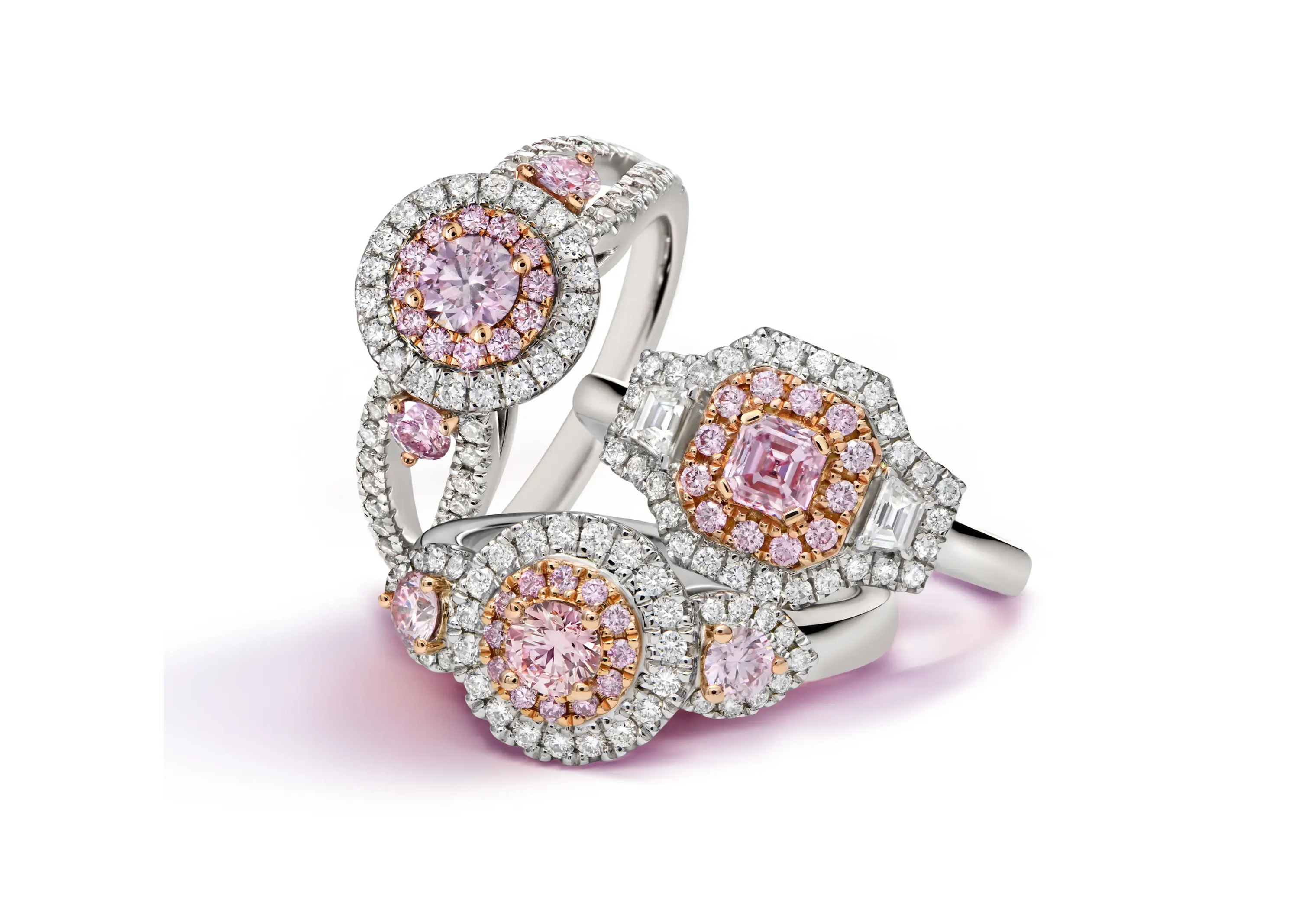 Start your search with a conversation with our Pink Diamond Experts, have us call you back or book an appointment today.