A Guide to Valentine's Day Gifts for Her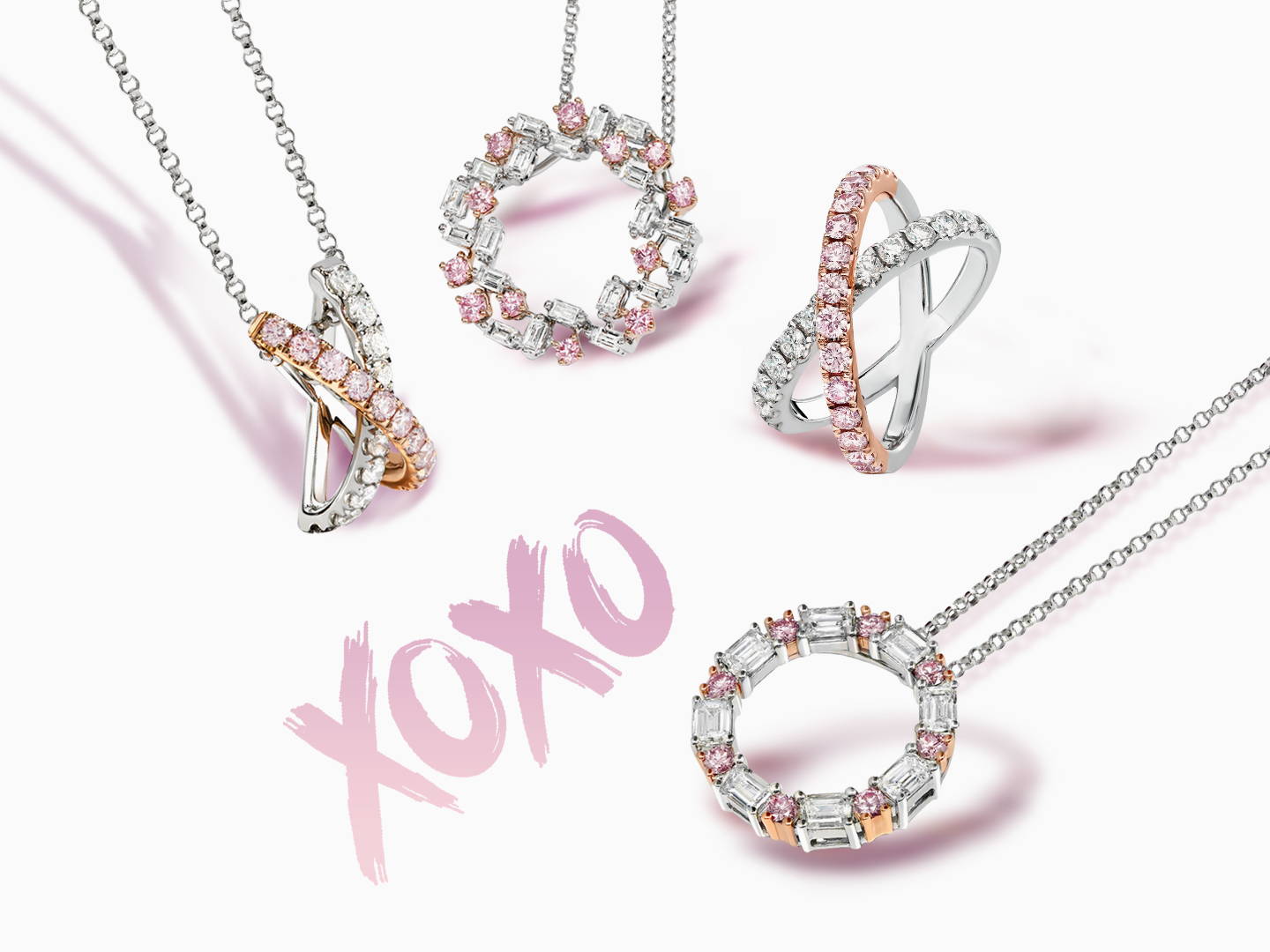 Valentine's Day is a special time to show your love, appreciation, and admiration to the special person in your life, whether through a romantic dinner, a heartfelt card, or a thoughtful gift.
One of the most meaningful and timeless ways to express love is with a thoughtful piece of jewellery. A popular option for Valentine's Day gifts, jewellery can be a beautiful and lasting reminder of your love. Whether you're looking for something subtle and romantic or an extravagant gesture, Pink Kimberley's collection of pink diamond jewellery has something special for everyone.
Uncover Pink Kimberley's exquisite, carefully crafted earrings, which are the perfect choice for the sophisticated connoisseur. Drawing inspiration from the majestic Argyle pink diamonds, each pair of earrings is a work of art – seamlessly combining elegance, style, and beauty. Perfect for adding a touch of sparkle to any outfit, these earrings will be a timeless reminder of your love.
Our stunning pink diamond earrings make a great Valentine's Day gift for your significant other. Browse our unique collection to choose from delicate floral earrings, classic loops, or timeless diamond studs.
Surprise your significant other with a beautiful pink diamond necklace for Valentine's Day. Our necklaces are crafted from the finest pink diamonds, making them an exquisite and luxurious romantic gift option. The timeless style of our necklaces will never go out of fashion and will be treasured for years to come.
Whether you're looking for something to wear every day or a statement piece on special occasions, Pink Kimberley's collection of pendants, chokers, and necklaces features breathtaking pink diamonds in various shapes and sizes.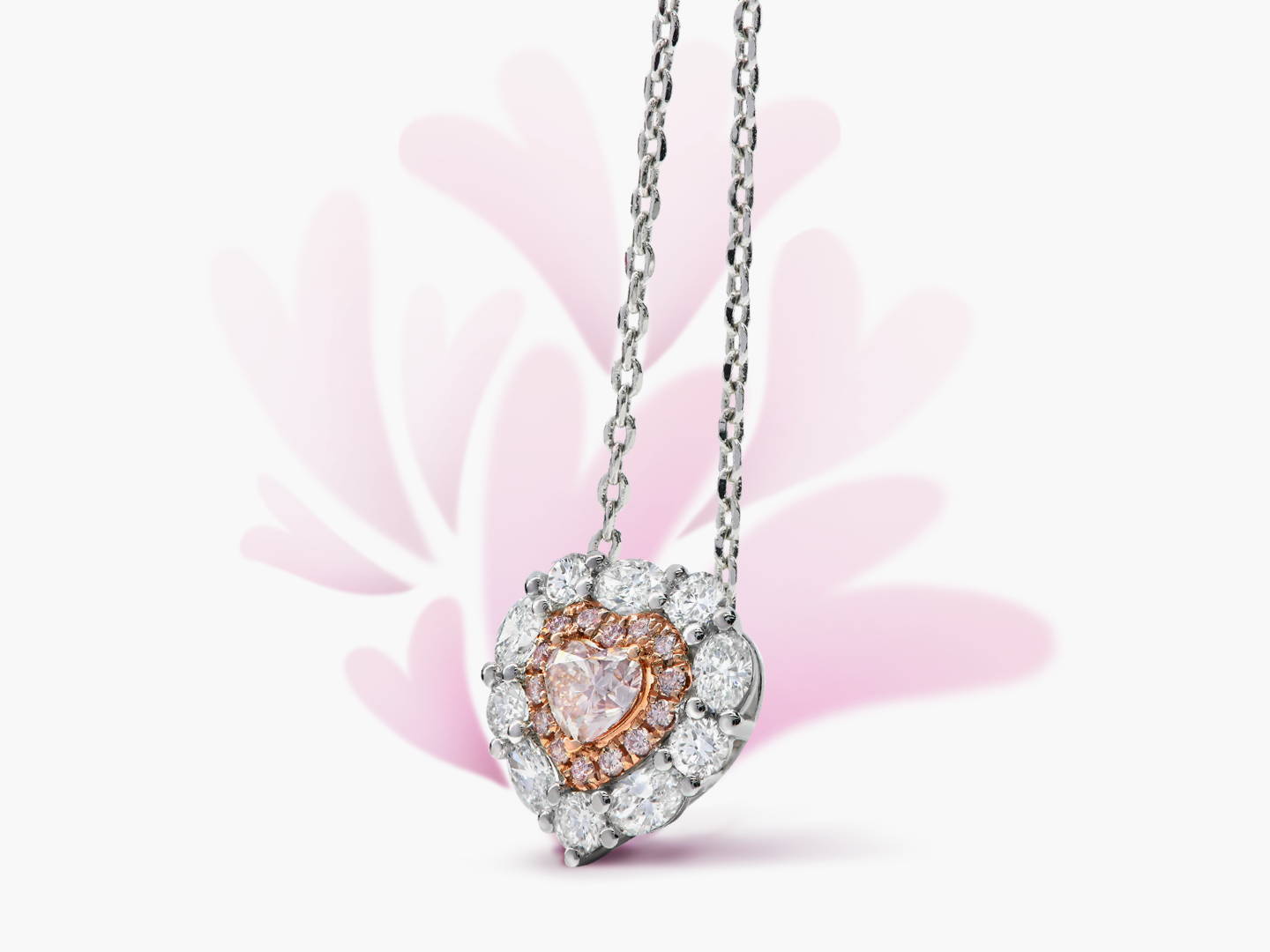 Pink Diamond Engagement Rings
Look no further than a pink diamond engagement ring for a truly special Valentine's Day gift. Discover a stunning range of Pink Kimberley's Argyle pink diamond engagement rings, renowned for their luxurious and rare beauty. Let the romantic hue of these diamonds symbolise your love, and find the perfect sentimental piece to celebrate your engagement.
Our collection includes delicate solitaire rings, vintage-inspired designs, and sparkling halo rings.
Show your significant other how much they mean to you this Valentine's Day with a unique and luxurious piece of jewellery featuring an Argyle pink diamond. This rare gemstone is an exquisite and one-of-a-kind choice for an engagement or anniversary gift. Its unique hue and brilliant sparkle make any piece of jewellery extra special.
Explore Pink Kimberley's range of Argyle pink diamonds for something truly unique. These rare and beautiful diamonds are mined in Australia's remote Kimberley region and come in stunning pink hues. Whether you're looking for a solitaire pendant or a custom-made ring design, our range of Argyle pink diamonds is sure to impress.
Make this Valentine's Day an extra special one with a matching set of pink diamond jewellery. Curated to create a complete and cohesive look, our sets feature pink diamond rings, earrings, and necklaces that can be mixed and matched to create a truly special look. Whether it's a necklace and earrings or an engagement ring and wedding band, these sets are the perfect way to show your commitment and love. The beautiful pink diamonds will be a timeless reminder of your bond and make a truly romantic gift.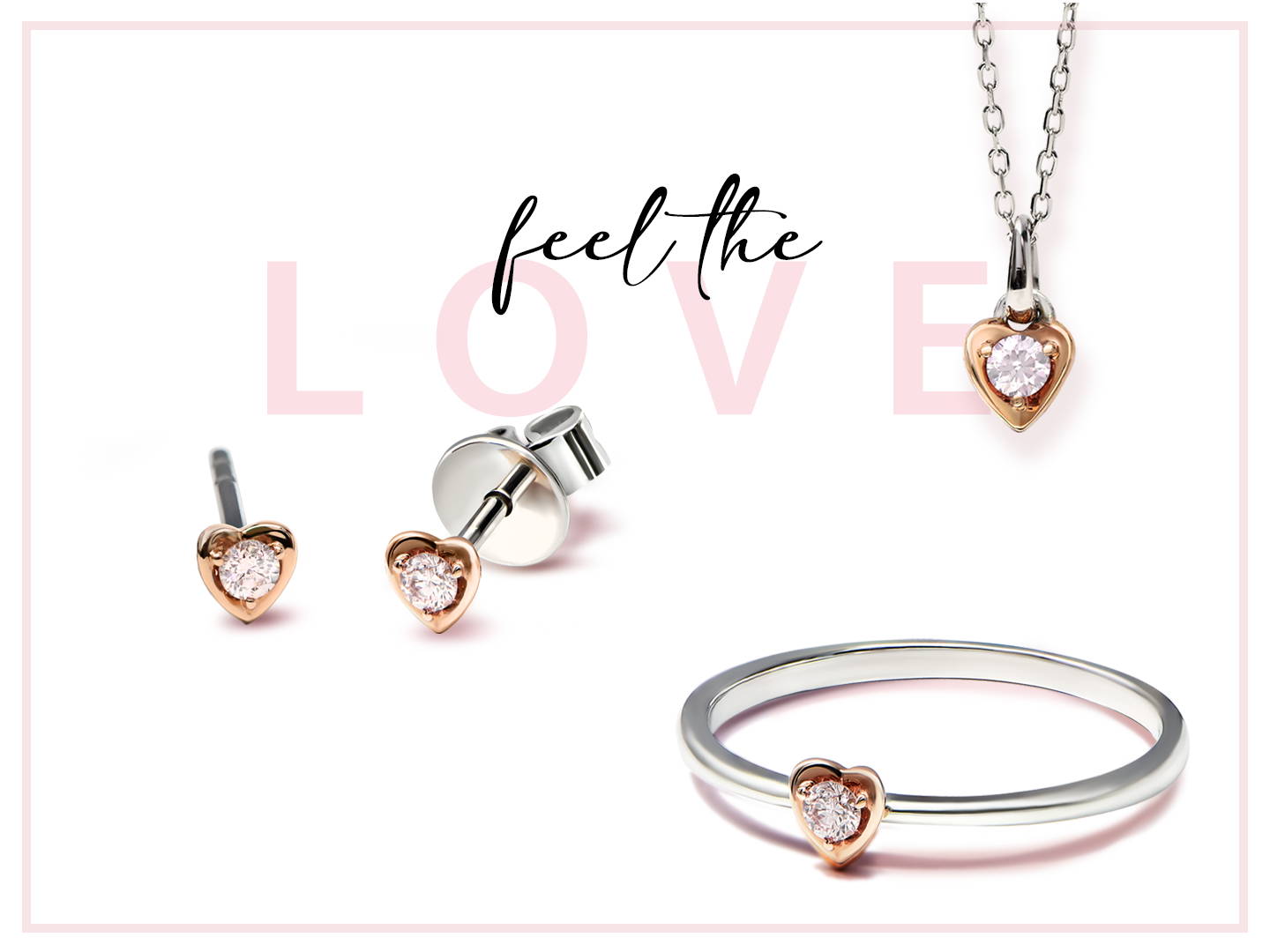 Discover romantic jewellery gifts at Pink Kimberley
At Pink Kimberley, we are passionate about providing our customers with high-quality jewellery and exceptional customer service. We are proud to be one of the few jewellers that sell rare Australian pink diamonds, making us the perfect destination for your Valentine's Day gifts. Visit us today to choose the perfect gift for your partner this upcoming Valentine's Day!