Pink Kimberley: Our Jewellery Design in the Spotlight
At Pink Kimberley, we're proud of our position in the market. Our close relationships with people across the jewellery world allow us an incredible level of access to the world's finest stones, including highly sought-after pink diamonds from the famed (and now closed) Argyle mine. Gorgeous in the rough and only improved by the skilled cutting and polishing that is essential to making the annual Argyle Tender a success, pink diamonds from the Argyle mine are a true Australian natural wonder.
At Pink Kimberley, our goal is to honour that. We're proud to offer a range of pieces built around some of the finest stones ever pulled from the ground at the Argyle, working to best showcase the incredible natural beauty of these ultra-rare stones. Read on and better understand some of the designs we've created using only these exceptional gems.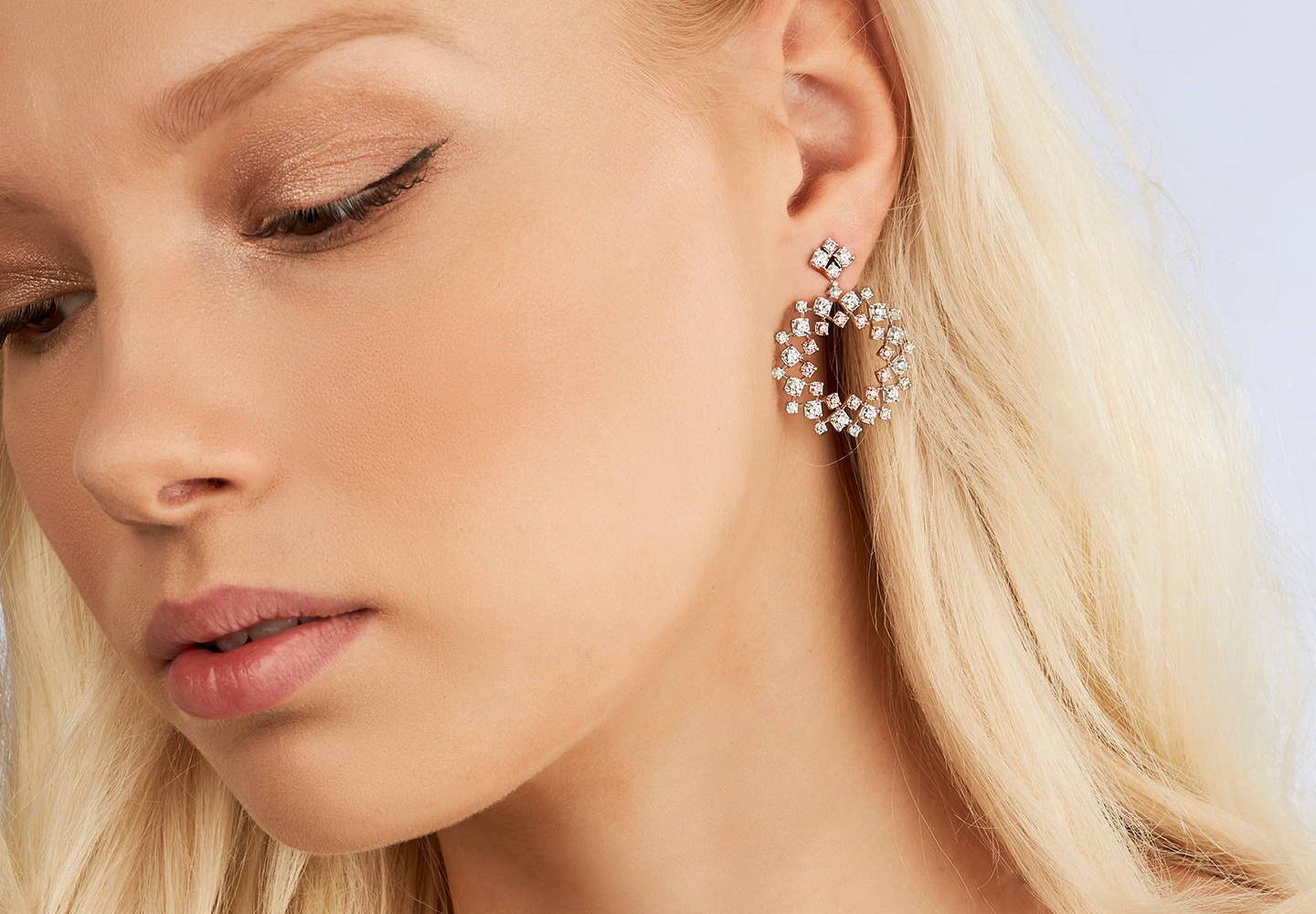 Give a truly special stone pride of place. Pink Kimberley creates a range of Argyle pink diamond earrings in a range of styles to suit every occasion. From subtle yet spectacular stud earrings to more elaborate pendant and hoop designs that truly showcase our jewellers' creativity, Pink Kimberley makes it possible to find a pink diamond to suit every outfit.
Our high jewellery collection includes a range of truly unique earrings ideal as statement pieces and investment vehicles both. One of the most recent additions to our collection – the Kimberley Crossfire earrings – are a sterling example. Designed around a pair of round brilliant cut pink diamonds and contrasted with a mixture of both white and pink stones, the Crossfires demonstrate our jewellers' mastery of metal, bending stunning rose and white gold into an organic shape that resembles a pair of shooting stars.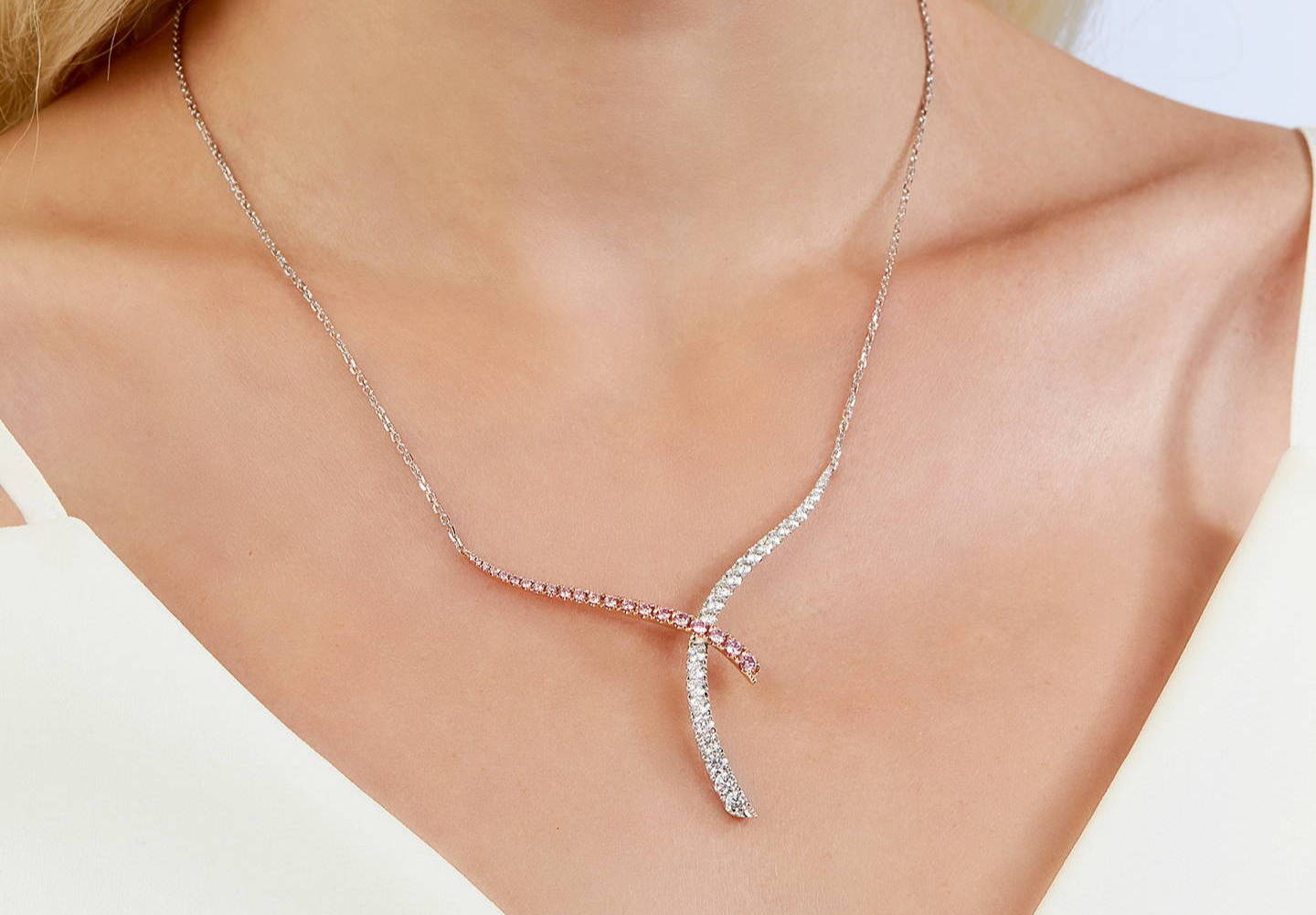 Elevate the everyday to the exceptional with Pink Kimberley. Our collection of pendants make it easy to bring a natural wonder with you wherever you go, offering a range of secular and religious designs to suit every taste every. Beautifully rendered in rose and white gold in a range of styles both classical and modern, Pink Kimberley necklaces draw on sources of inspiration as diverse as native flora, historical designs from the Art Deco era and geometric shapes, offering a true diversity of choice for our clients. High jewellery designs from award winning creators are available, providing the rare chance to own a wearable work of art.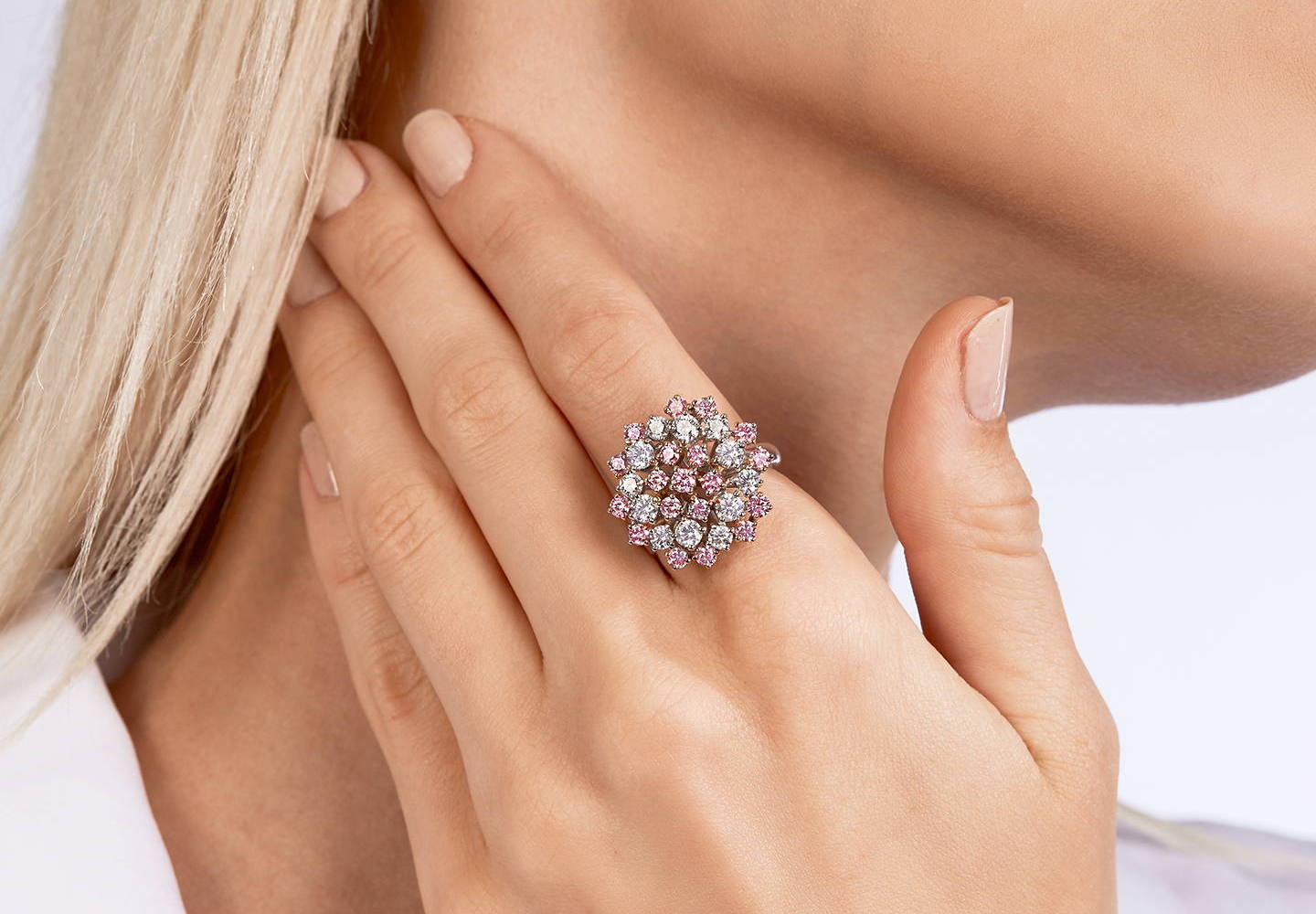 Give a gift that says more than words ever could. Whether for an engagement, an anniversary or just to show much you care, a Pink Kimberley ring is a truly exceptional choice. One of the primary focus areas of our designers, Pink Kimberley groups our rings into several different collections, offering diverse expressions, designs and styles to suit every occasion and every person. Capture the beauty of Australia's natural environment in a piece from our Bloom Collection, or mix and match different designs on the same hand with our Unity Collection.
For truly one-of-a-kind moments, Pink Kimberley is proud to offer a range of bespoke jewellery solutions for bracelets, rings and necklaces.
Discuss your vision with us and allow our skilled jewellers to help you create something unforgettable.