Engagement Rings: What You Need to Know Before You Buy
An engagement ring is something truly special. It's a symbol of the commitment you make to one another, a physical token of your love for each other and a promise to stick together. But it's also a piece of jewellery. The sentimental value of an engagement ring is unmistakable, but this is a ring that your partner is most likely going to be wearing every day for the rest of their life – take the time to ensure that you are getting them something they will enjoy wearing.
That requires a careful understanding of their style. Being an everyday item, your partner's new engagement ring has to harmonise with both their existing jewellery collection and their overall look. While intimidating, finding the right piece doesn't need to be difficult if you know where to look.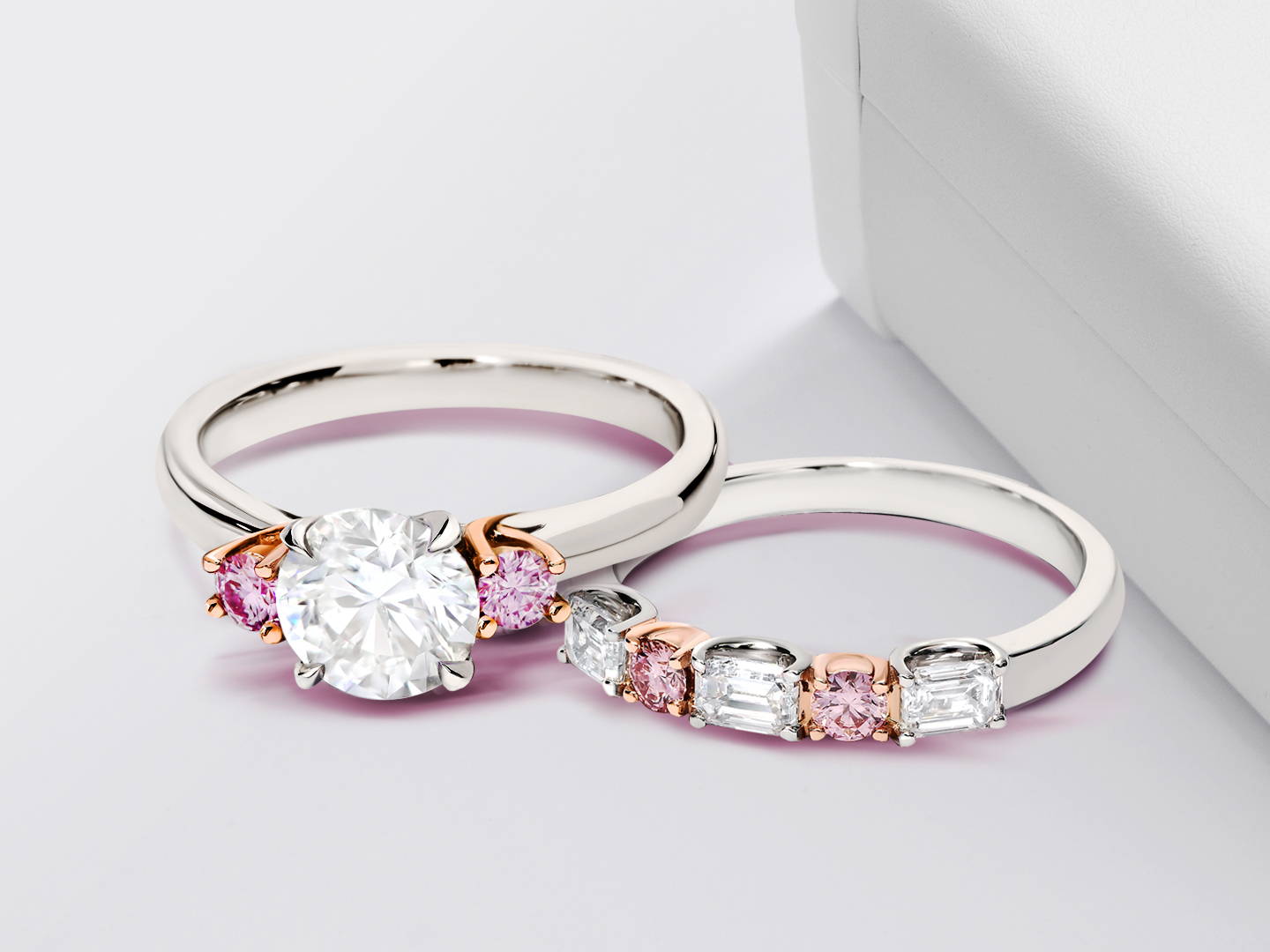 How much jewellery do they wear?
This is an easy place to start. With few exceptions, jewellery is a statement piece – meaning that it draws the eye and catches more attention than more pedestrian parts of an outfit. Any fashion-inclined person is going to be able to tell you that while multiple statement pieces can feature in the same outfit, keeping them balanced and in harmony is the hard part.
What does this mean for you? In a nutshell, the less jewellery your partner wears, the easier your job will be. If your partner doesn't wear much jewellery or steers towards more subtle pieces, you'll have the opportunity to provide their statement piece for them. On the other hand, if they do wear a decent amount of jewellery, you'll need to ensure that your ring looks a part with the rest of their collection.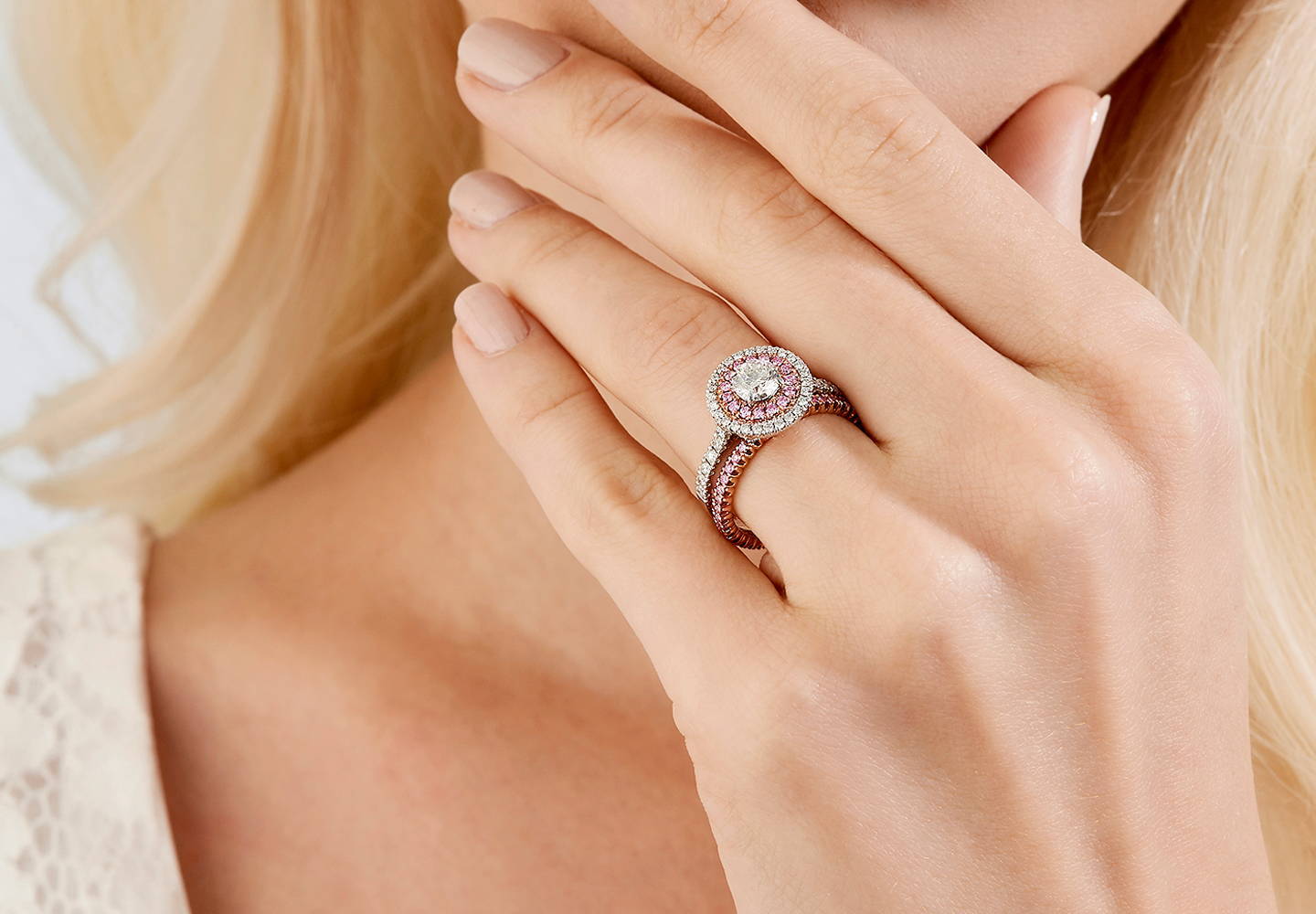 With the first question out of the way, the next is obvious – what do they like to wear? Engagement rings come in all shapes and sizes, even within the realm of pink diamonds. From paler blush tones to more saturated purplish pinks, the stone alone can require a significant amount of research.
While we'll be the first to admit at Pink Kimberley that the stone is of essential importance, one of the easiest ways you can ensure a good fit with the rest of your partner's jewellery box is to start with metal. While different coloured precious metals can be worn together, many people tend to gravitate towards a certain family of shades based on their skin tone. As a rule of thumb, cool skin tones generally complement light metals such as white gold, while warmer skin tones may be better suited to yellow and rose gold, with neutral tones able to go in either direction.
If your partner has a sizable jewellery collection, it can be worth taking the time to look through it and note what colour of metals they've bought in the past. Finding something in the same colour family ensures you're already well on your way to giving them a truly beautiful addition to their wardrobe.
Also worth noting is the style they've chosen – do they prefer more classical, Art Deco style pieces or more modern designs?
Take the time read up beforehand so you know what you're looking at.
A word on sizing – if possible, try on a ring that your partner wears regularly and mark where the ring stops on your finger, then measure this spot with a ring sizer to get an approximate fit. As an everyday item, comfort is paramount when selecting an engagement ring, so don't be disheartened if your partner ends up needing the ring adjusted. Note that some rings can only be sized so far, so speak to our jewellers if you're concerned about getting the right size.
Discuss your needs with us
From there, we invite you to browse our range of stones in order to find something that speaks to you and honours your relationship. With pink diamonds, emeralds, opals and sapphires available in our collection, it's easy to find a stone that's as beautiful as your partner. Our talented jewellers will be more than happy to discuss your vision for your engagement ring or wedding band, helping you either find an existing piece or creating a custom setting for one of the loose stones in our collection.