Famous Pink Diamond Rings Worn by Celebrities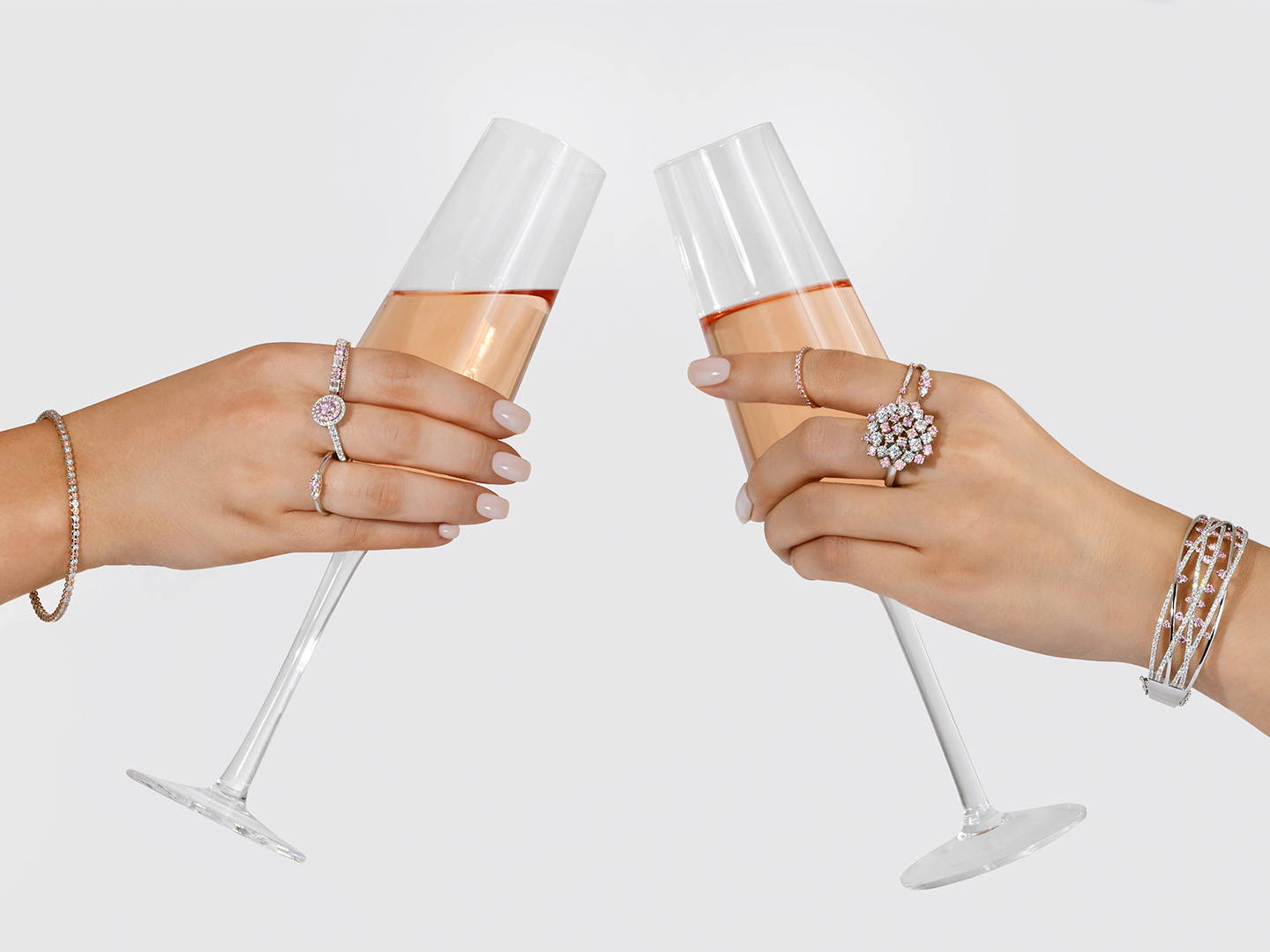 While we might not be able to indulge in their lifestyles, we can certainly mimic their fabulous taste in jewellery. Ever since Ben Affleck proposed to Jennifer Lopez in November 2002 with a stunning pink diamond, these coloured stones have taken to the spotlight - as they should. The demand for pink diamond rings and jewellery soared in Melbourne, proving that the age of influencers was well before social media.
Rare, and invoking luxury and elegance, a pink diamond ring is the epitome of style. Pink Kimberley takes a look at famous pink diamond rings worn by celebrities in our latest blog… and be inspired to pick out your own from our authentic Argyle pink diamond collection.
Weighing in at 7 carats, Blake Lively's light pink oval diamond engagement ring is truly gorgeous. Valued at an estimated $2.5 million, the centre stone is set in rose gold, with pave diamonds around the band. It was custom-designed to have an Art Deco look.
Copy her style:
A massive 11-carat pink pear-shaped diamond was put on Anna Kournikova's finger by Enrique Iglesias in 2009. We won't call it an engagement ring (according to the couple), but it's definitely a huge declaration of love. The ring is said to be valued at $2.5 million.
Copy her style:
Kimberley Rosala Ring
Sparks flew in December 2001 between Jennifer Lopez and Ben Affleck on the set of their movie Gigli. Less than a year later, Affleck had popped the question to Lopez with a stunning custom-made 6.1-carat pale pink diamond solitaire ring. Allegedly, the price of the diamond was $1.2 million in 2001, which means it's worth nearly $12 million now.
Copy her style:
In 2008, singer and songwriter Mariah Carey was given a 10-carat pink diamond by then-boyfriend Nick Cannon. Valued at an eye-watering $2.5 million, 58 smaller hot-pink diamonds surrounded the centre stone, making this ring 17 carats in total.
Copy her style:
Kimberley Meyer Ring
Kimberley Soiree Ring
VB has been gifted with 15 engagement diamond rings in total over the course of her marriage to David Beckham (yes, you read that right). While they are all quite memorable, we think the pink diamond takes the cake. Consisting of a champagne oval cut diamond, the stone was placed in a halo setting and shines like no other. Reportedly it was valued at $1.1 million at the time (in 2004).
Copy her style:
Buy your pink engagement ring from Pink Kimberley
Combining the natural beauty of the rarest Australian pink diamonds from the Argyle Diamond Mine with award winning contemporary design, choose Pink Kimberley to impress your loved one. Keep in mind that we can also custom design any ring to your taste.
Please browse our collections of pink diamond rings, and if you require any personalised advice, we are just a phone call away.