Buying Guide: How To Select The Right Pink Diamond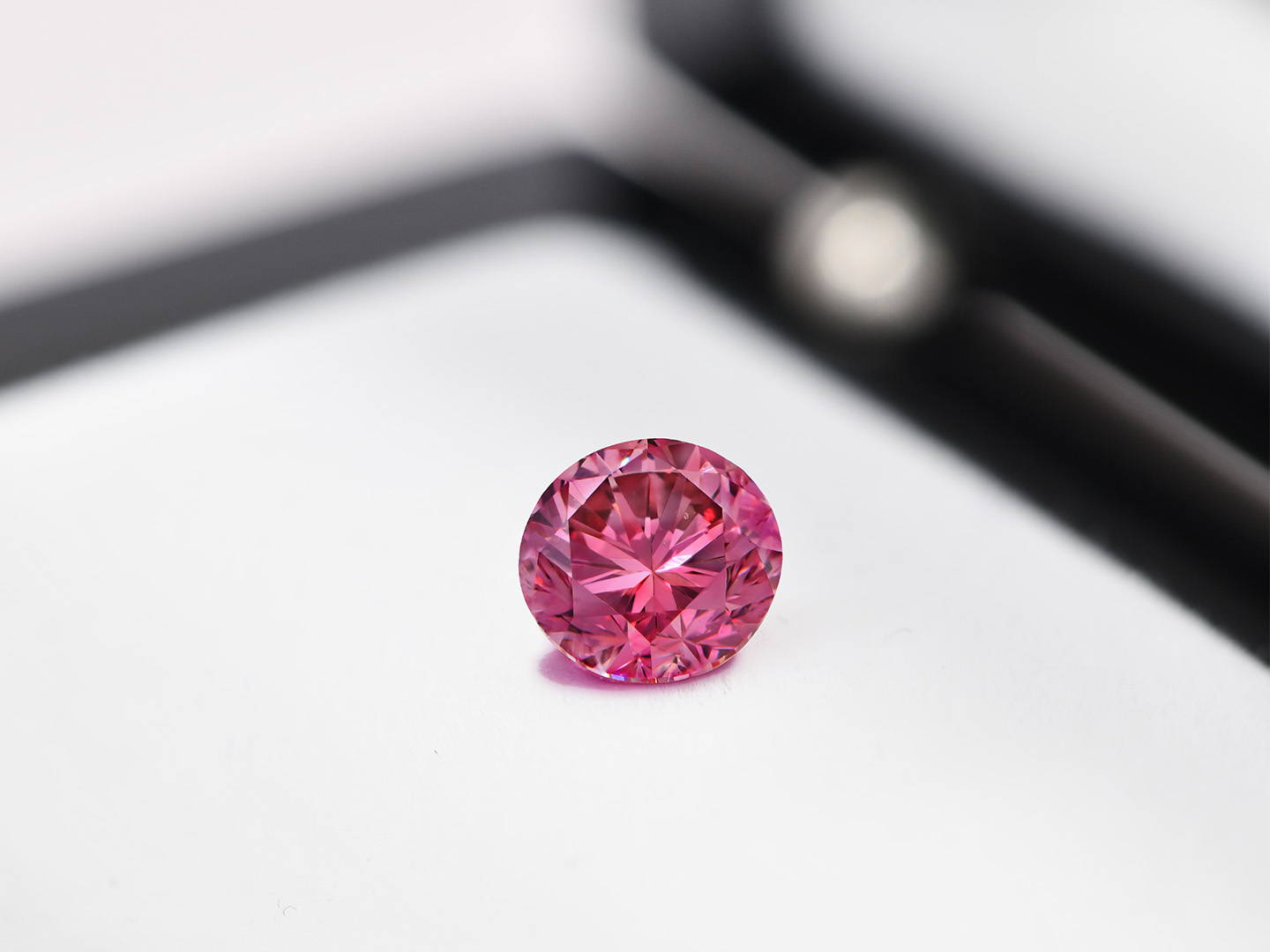 Argyle pink diamonds or Australian pink diamonds are not only one of the most exquisite diamonds in the world but are one of the rarest too. The Argyle Diamond Mine in East Kimberley in WA was once the biggest source of pink diamonds in the world. However, since the mine shut down in 2020, the value of these diamonds has increased multifold as only a limited number of pink diamonds remain in the world. And the chances of finding a new diamond deposit are uncertain.
As a result, owning an Argyle pink diamond has become a highly enticing investment and now is the best time to buy pink Argyle diamonds.
As experts in pink Argyle diamonds, we will guide you through the process of finding and selecting the perfect piece to add to your collection.
What is the difference between Argyle pink diamonds and pink diamonds?
As the name suggests, pink diamonds are diamonds that are pink in colour. This colour is credited to the huge amount of heat and pressure the diamonds are subjected to over the course of billions of years. Pink diamonds are categorised according to their colour, shade and intensity. These diamonds can be found all over the world, including in South Africa, Canada, Russia, Brazil and Tanzania.
However, the mine in Kimberley, Western Australia is the most notable one of them all as it accounts for almost 90% of the world's best pink diamonds. The diamonds from this mine have a distinct bubblegum-pink colour and superior colour saturation compared to diamonds from other mines. Unlike other pinks, Argyle diamonds are graded according to a specific system that divides hues into four major categories: Pink Rosé (PR), Purplish Pink (PP), Pink (P) and Pink Champagne (PC). Argyle pink diamonds can also be found in hues of blue-violet, purplish-red or red, with red being the rarest of them all.
For more information, read more about Argyle pink diamond colour grading.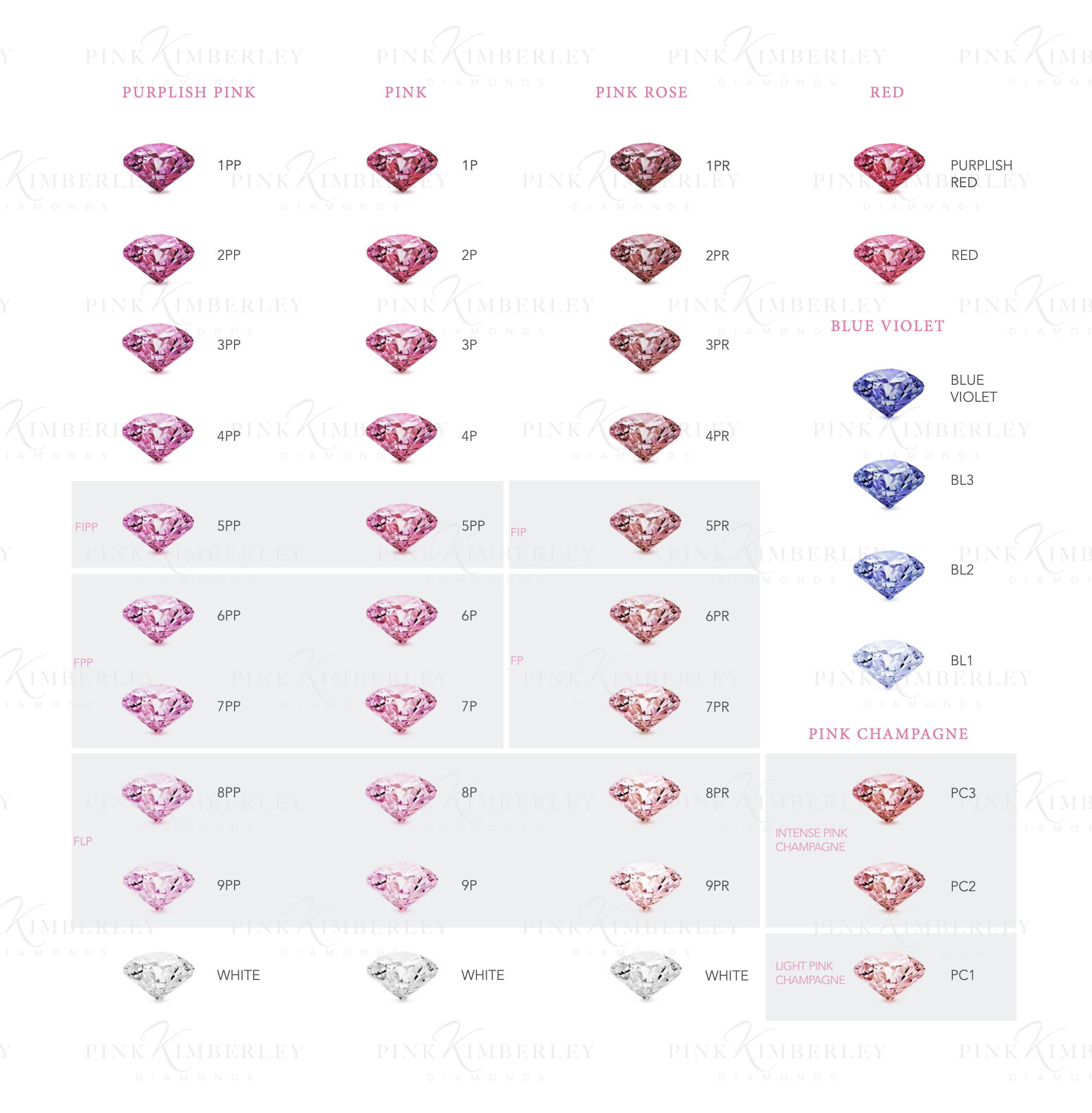 How is the price of an Argyle pink diamond determined?
As we know, Argyle pink diamonds are rare and therefore very expensive. However, there are a few additional factors that determine the price of this pink rarity. These are:
Colour saturation

Colour intensity - ranging from faint to fancy and finally fancy vivid

The rarity of the colour

The dimension

Presence of a secondary shade (PC, PP etc.)

Clarity

Carat size

Cut
Keep in mind the above points before you decide to buy an Argyle pink diamond as it will help you settle on a clear budget and will narrow down your search. 
What are the different settings of an Argyle pink diamond?
Argyle pink diamonds make for some of the most stunning pieces of jewellery as they can be used aesthetically in different settings. Below is the range of pink diamond jewellery we offer at Pink Kimberley:
Rings
Our selection of Argyle pink diamond rings is spectacular and distinctive in its own right. Browse the range to find the next centrepiece of our jewellery collection.


Bracelets
Exude charm and grace with the beautiful and unique collection of pink diamond bracelets and bangles.


Engagement rings
Find an engagement ring that is as exquisite as your love for your special one from our stunning selection of Argyle pink diamond engagement rings.


Earrings
Sparkle like the diamond you are with Pink Kimberley's range of the most elegant and glamorous earrings. Each pair is unique and special.


Pendants
Take home a piece of masterful craftsmanship when you buy a pink diamond pendant at Pink Kimberley. Every pendant in our collection is a unique treasure, just like you.
Why Should You Choose Pink Kimberley for high-quality Argyle Pink Diamonds?

Whether you're looking to buy a family heirloom or invest in something monumental, look to Pink Kimberley. Our pink diamonds are sourced from the Argyle Mine, are of the best quality, and display no signs of impurity.
We welcome you to browse our collection today. If you need any assistance with our products, please get in touch with us for customised advice.
You may like our beautiful blue, blush pink and pink champagne argyle diamond collections.