How to take care of your Argyle pink diamond jewellery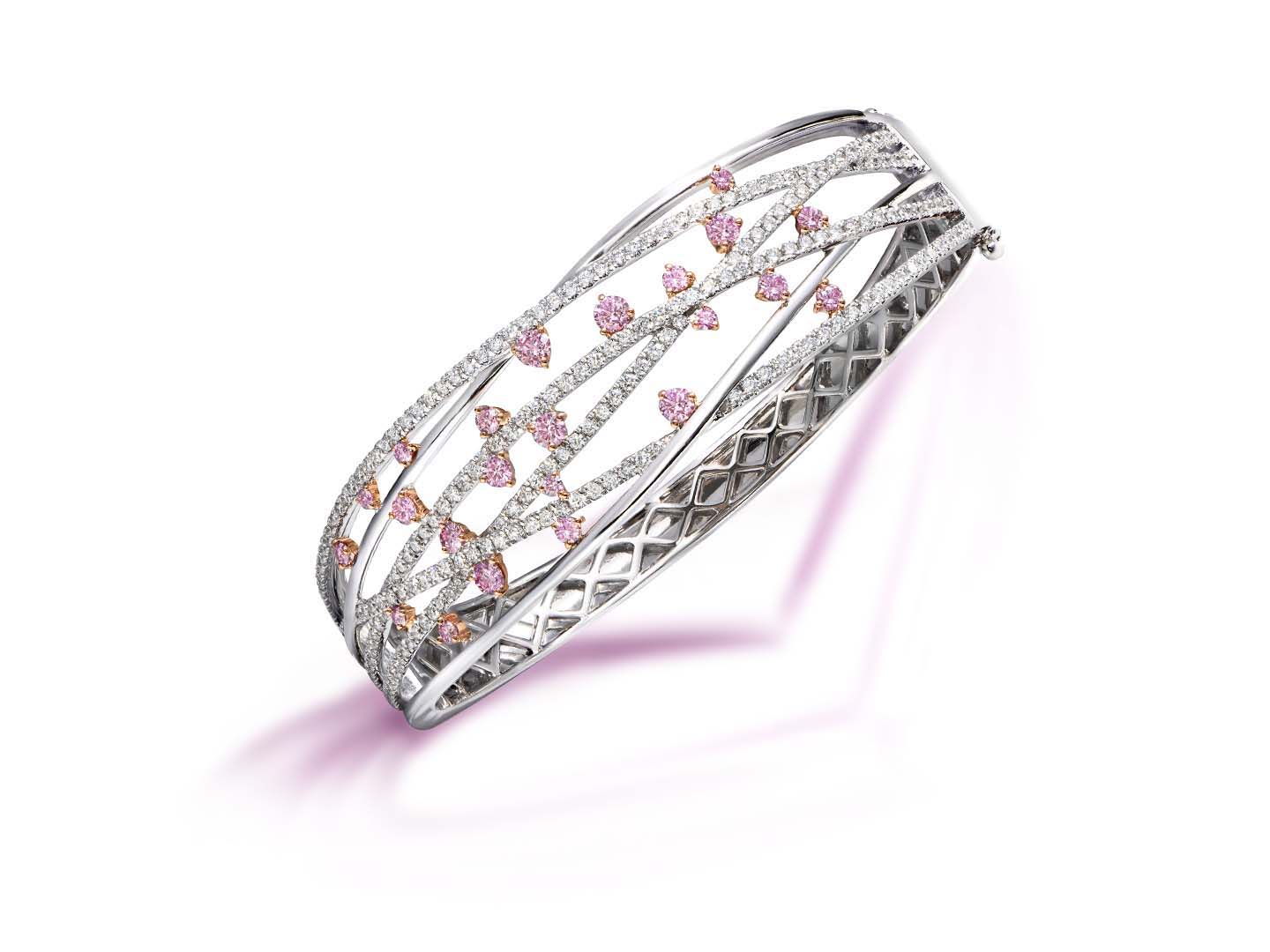 Whether you have been gifted a pink diamond tennis bracelet or pink diamond engagement ring - or have invested in a single precious Argyle pink diamond for your portfolio - one thing is essential: it is imperative that you take care of it so that its natural beauty and brilliance is preserved throughout the entirety of your possession.
While any diamond is durable (regardless of colour or composition), they are not impervious to damage. That's why it's important to be aware of how to properly take care of your pink diamond. By following this guide by Pink Kimberley, you'll be able to look after your precious diamond.
1. Ensure your pink diamond is certified and insured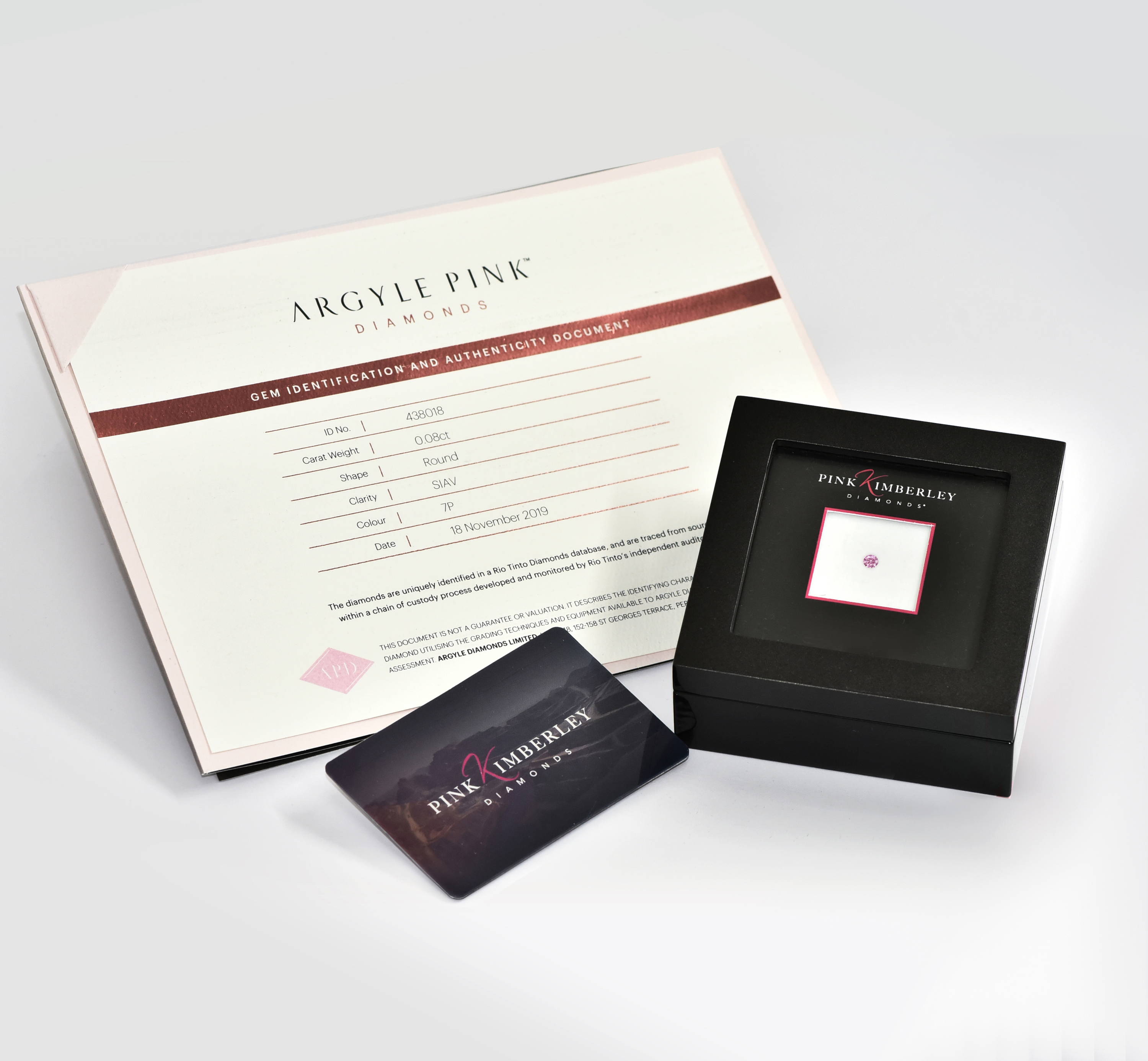 Insurance and certification go together when it comes to diamond investments. When you purchase an Argyle pink diamond or jewellery from an authorised partner, you should receive a gem identification certificate or our Pink Kimberley Certificate Card with your box. This certification assures that your purchase is authentic. It's also a good idea to get insurance for your diamond. We only insure pink diamond jewellery with our partner, Q Report, so you know you're getting a specialised service that focuses solely on pink diamonds.
2. Regularly clean your pink diamond
Just like any piece of jewellery you own, it's important to clean your pink diamond regularly as dirt and grime can accumulate. Your pink diamond can lose its brilliance and lustre if dirt settles over the stone's surface. When it comes to cleaning your investment diamond, it's a good idea to take it to a professional jewellery cleaning service, who are experts at cleaning your diamond without causing any damage to it.
3. Keep your jewellery in safe storage when not in use
Before you take a shower, engage in physical team activity, or go to sleep, take off your pink diamond jewellery. There is a good chance that sweat can damage your piece or loose stones can get knocked around in their settings. With every Pink Kimberley purchase, you receive a secure storage box to keep your jewellery in when not in use.
4. Visit your local Pink Kimberley stockist to keep your diamond in good health
As time goes by, the claws that hold your pink diamond in place may come loose. This occurs almost imperceptibly, so you may one day look down and notice that you are missing a diamond in your tennis bracelet or ring. Visiting your jeweller for a regular check up on your diamond's health may prevent this incident from occurring. A professional jeweller that you can trust will tighten the claws and ensure that the diamonds won't come loose.
5. Remove oils and creams with water and cleansers
Your cleansers and moisturisers have chemicals in them, which may discolour and cause a negative reaction when it touches your pink diamond jewellery. A well-known way to restore sparkle on your diamond is to gently wash your piece in warm water, a splash of dishwashing liquid and a soft bristled toothbrush. It really removes the oils and creams! Of course, it's always best to visit a jeweller to professionally clean your piece - and remember to take off your jewellery when doing the dishes or swimming in chlorine.
Shop with Pink Kimberley for stunning pink diamonds
Diamonds may be one of the hardest substances on earth, but they can still be exposed to dirt, cracks and chips. Take care of your precious stones and give them the right attention so you can enjoy your investment for years to come.
If you want to add to your diamond collection or simply want to gift a loved one with a unique present, visit Pink Kimberley and view our range. Please contact our friendly team on 1800 228 668 if you have any questions about our exquisite collection.
Start your search with a conversation with our Pink Diamond Experts, have us call you back or book an appointment today.