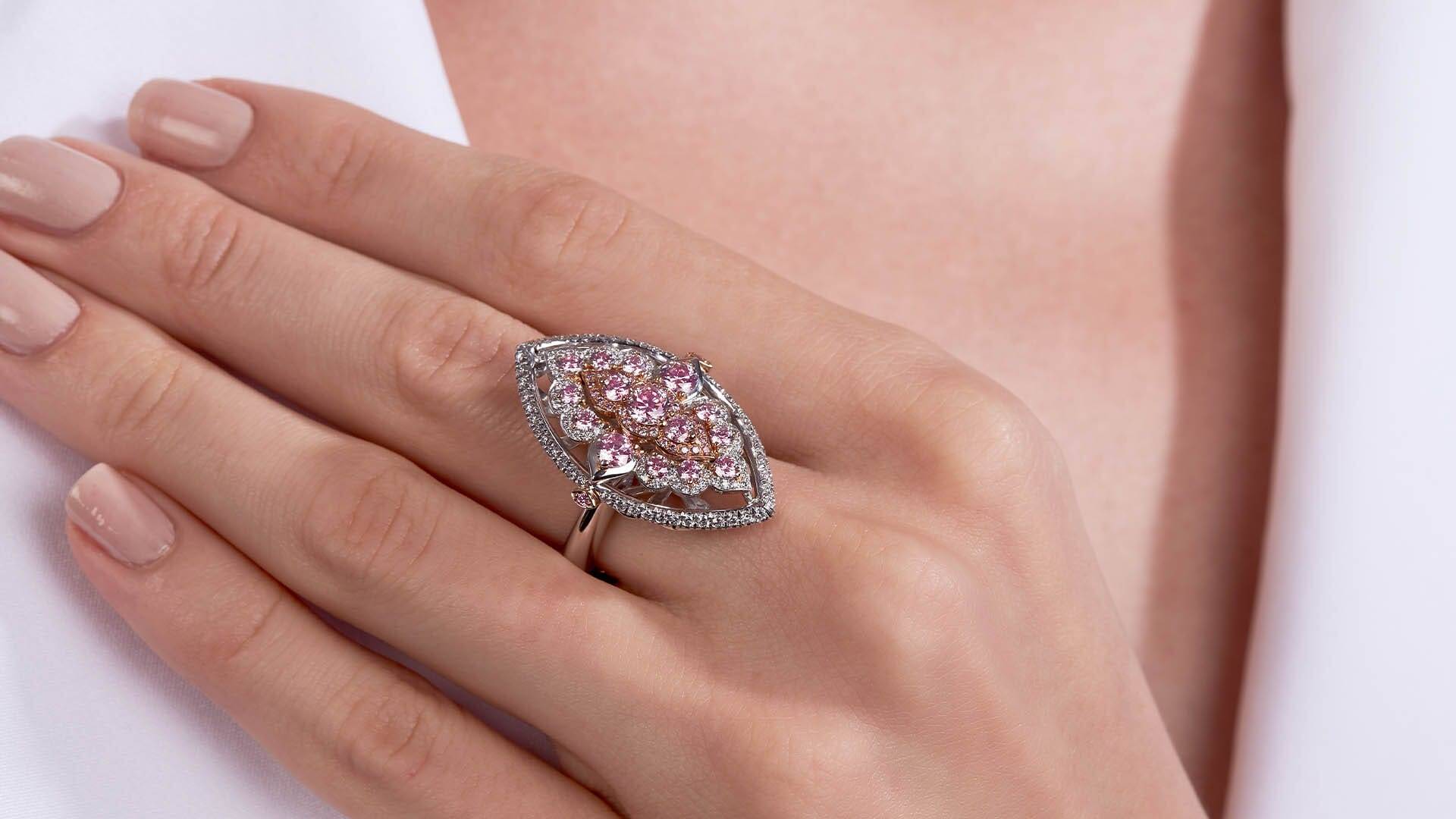 Kimberley Chantilly Ring
Award Finalist, Creative Masterpiece
Pushing the limits on design, these certified Argyle pink diamonds were hand selected and meticulously arranged to create this captivating piece. Mesmerising halos delicately wrap around each pink diamond as the ring flows from edge to edge. Crafted by an award winning jeweller in conjunction with Pink Kimberley, this heirloom is an embodiment of Australian design and determination.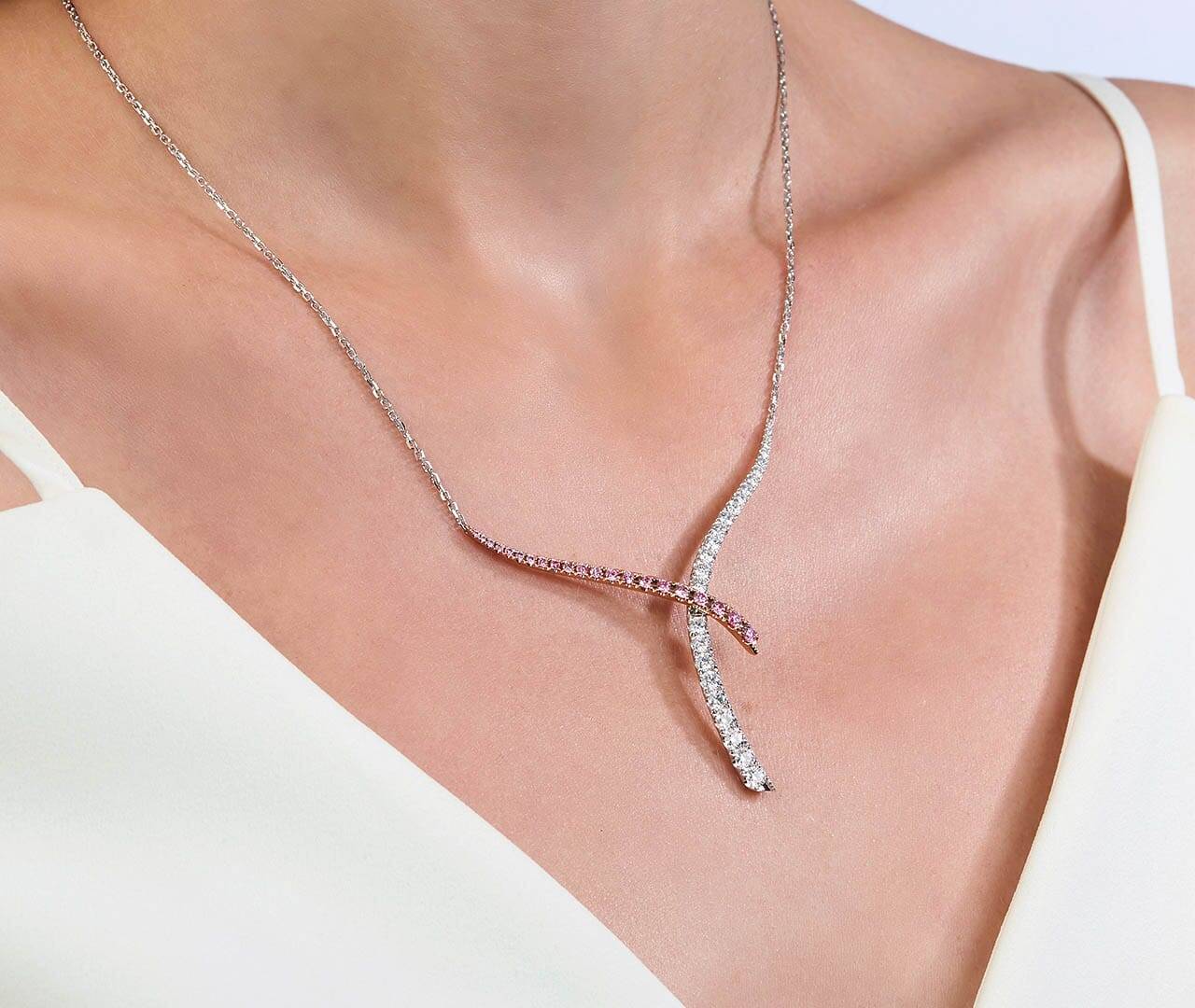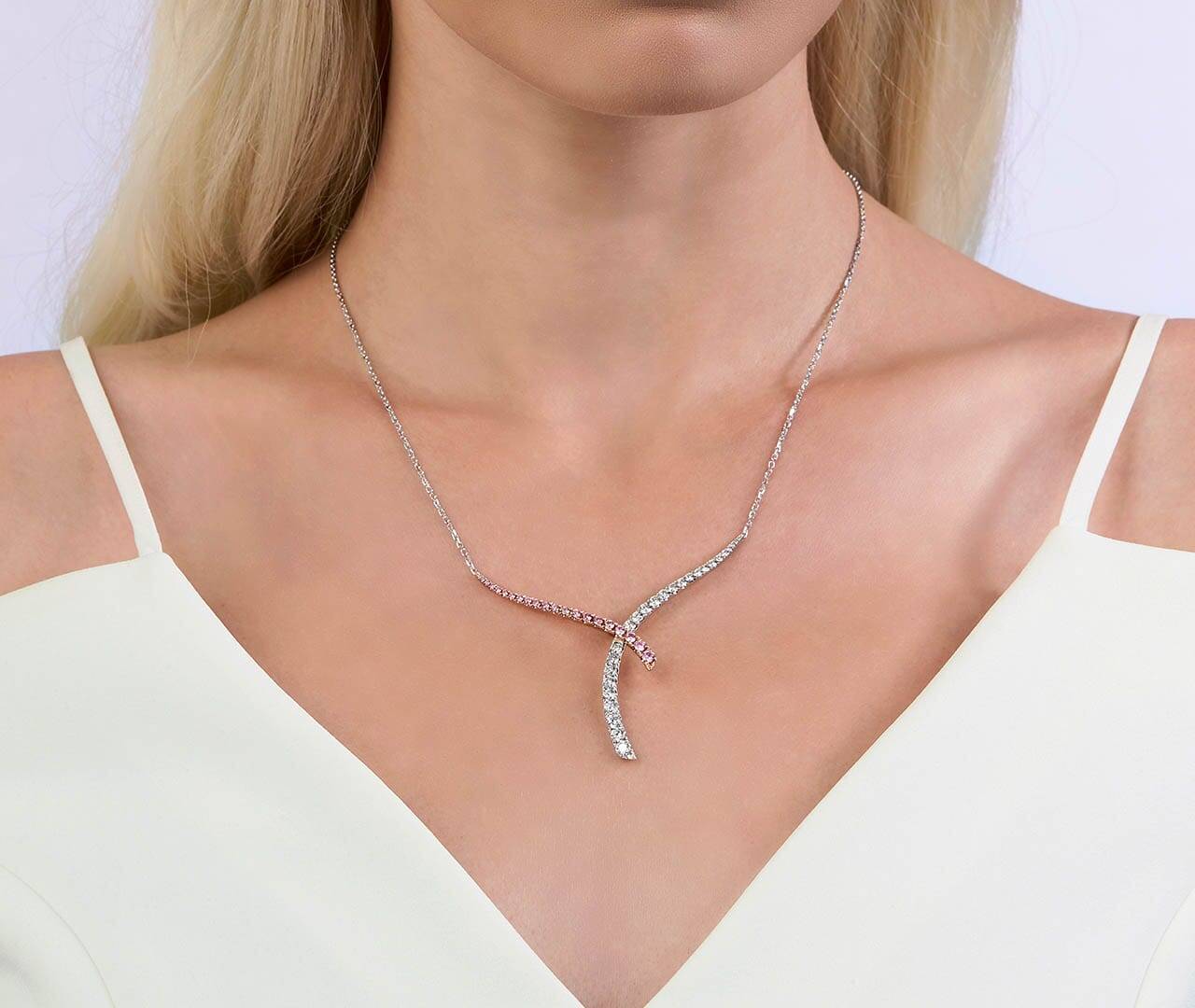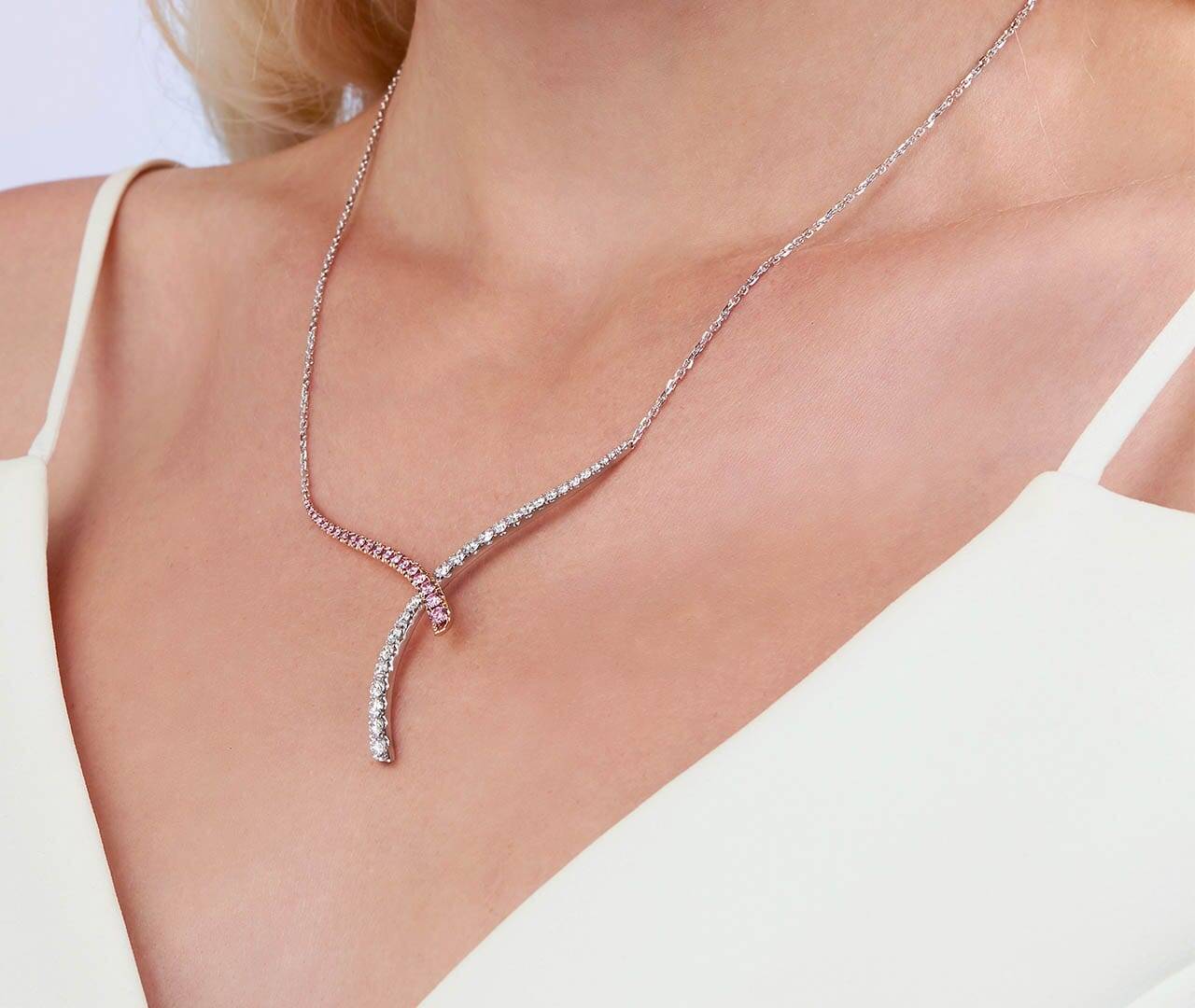 Kimberley Pas De Deux Necklace
Duet of Colour
Sold - Enquire to make another
An entanglement of brilliant colour, this necklace showcases intense Argyle pink diamonds that are gracefully nestled upon a row of sparkling white diamonds. A keen attention to detail with an artisan mind, we crafted an engaging jewellery piece with fascinating symmetry and balance.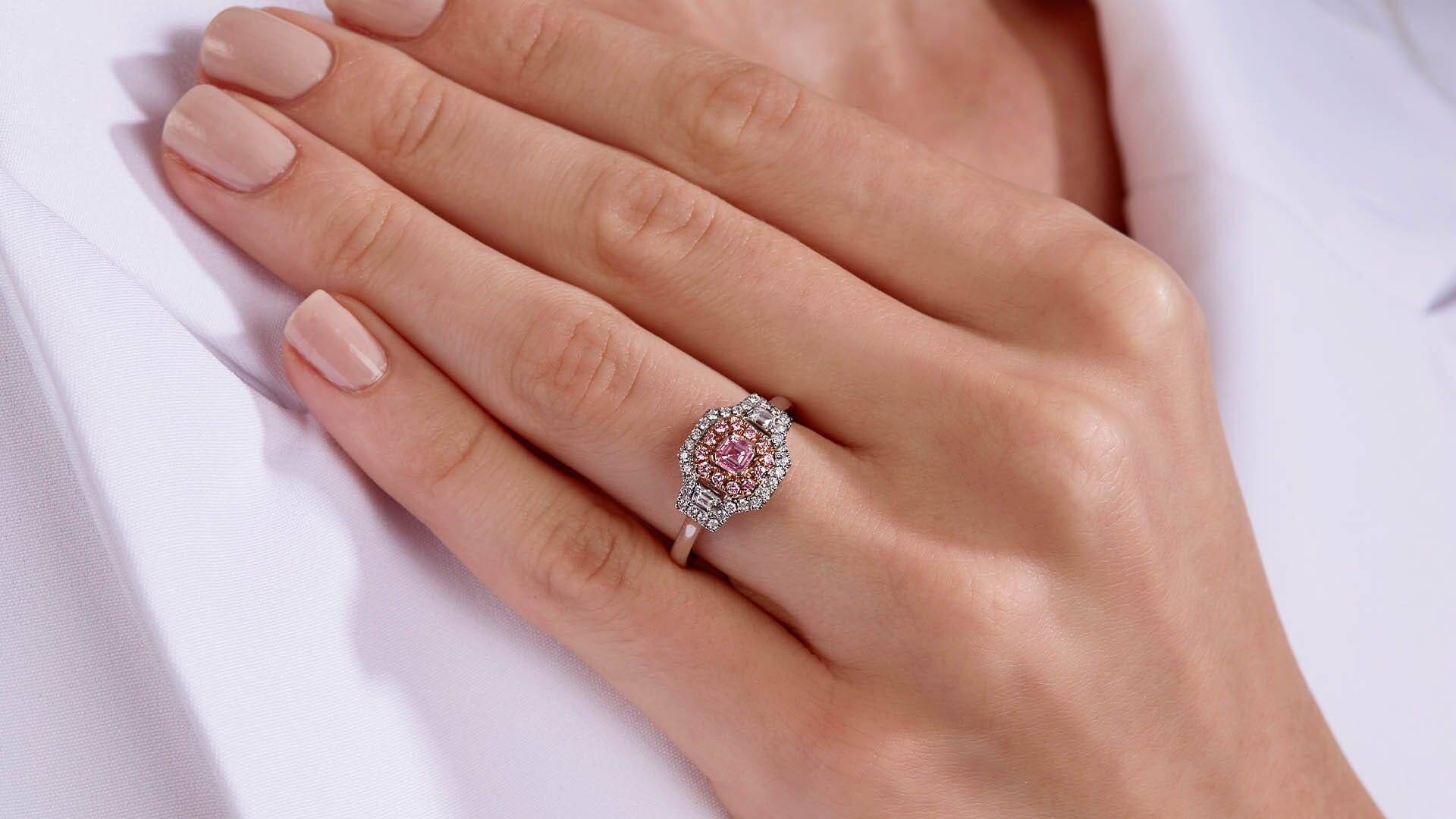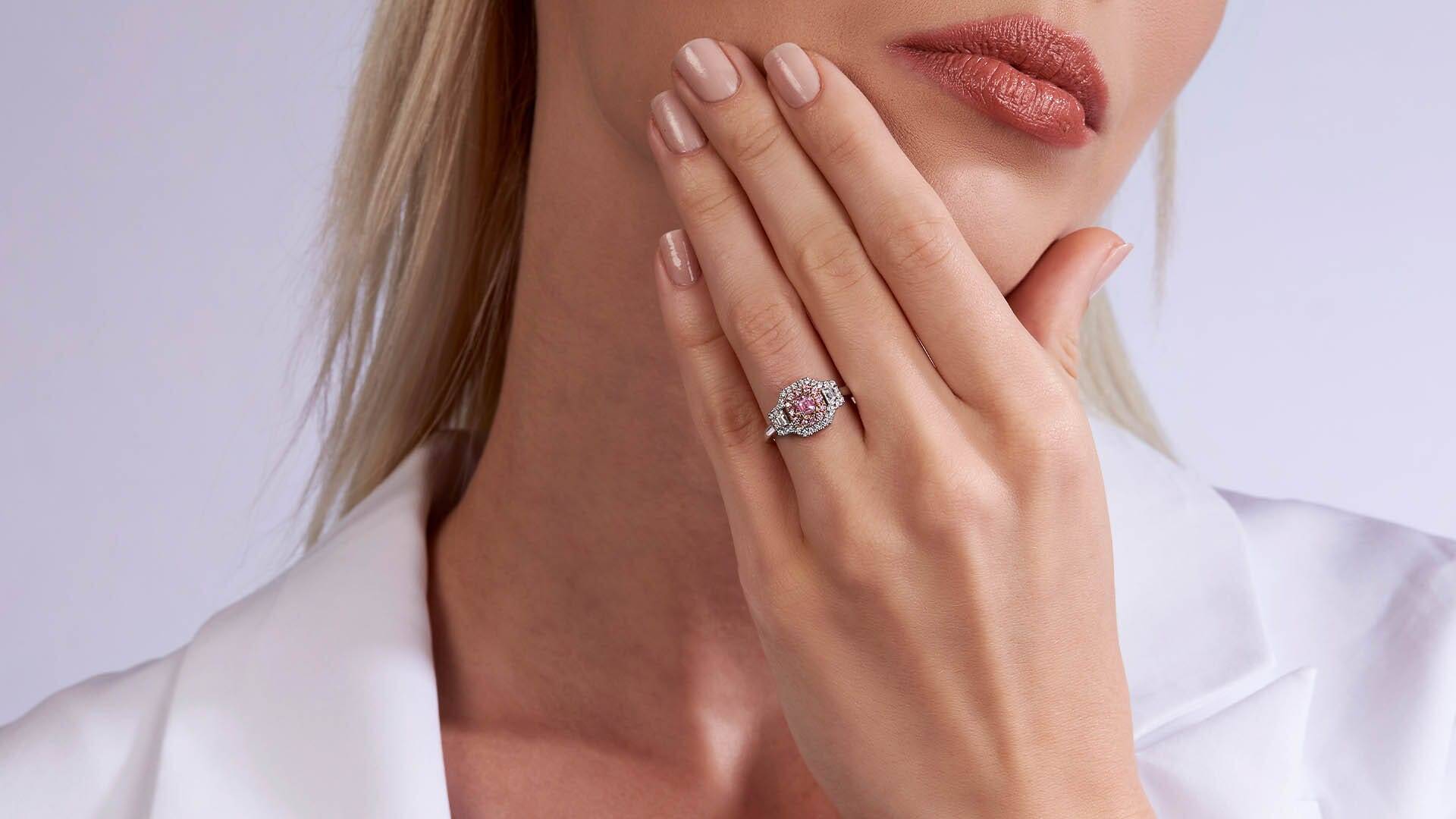 Kimberley Sojourn Ring
A Scintillating Trilogy Classic
View our Sojourn
A larger emerald-cut Argyle pink diamond pioneers this mesmerisingly timeless design. Encased with shimmering halos of Argyle pinks and white diamonds, this trilogy design walks the line between a heart-skipping engagement or a masterful anniversary accolade.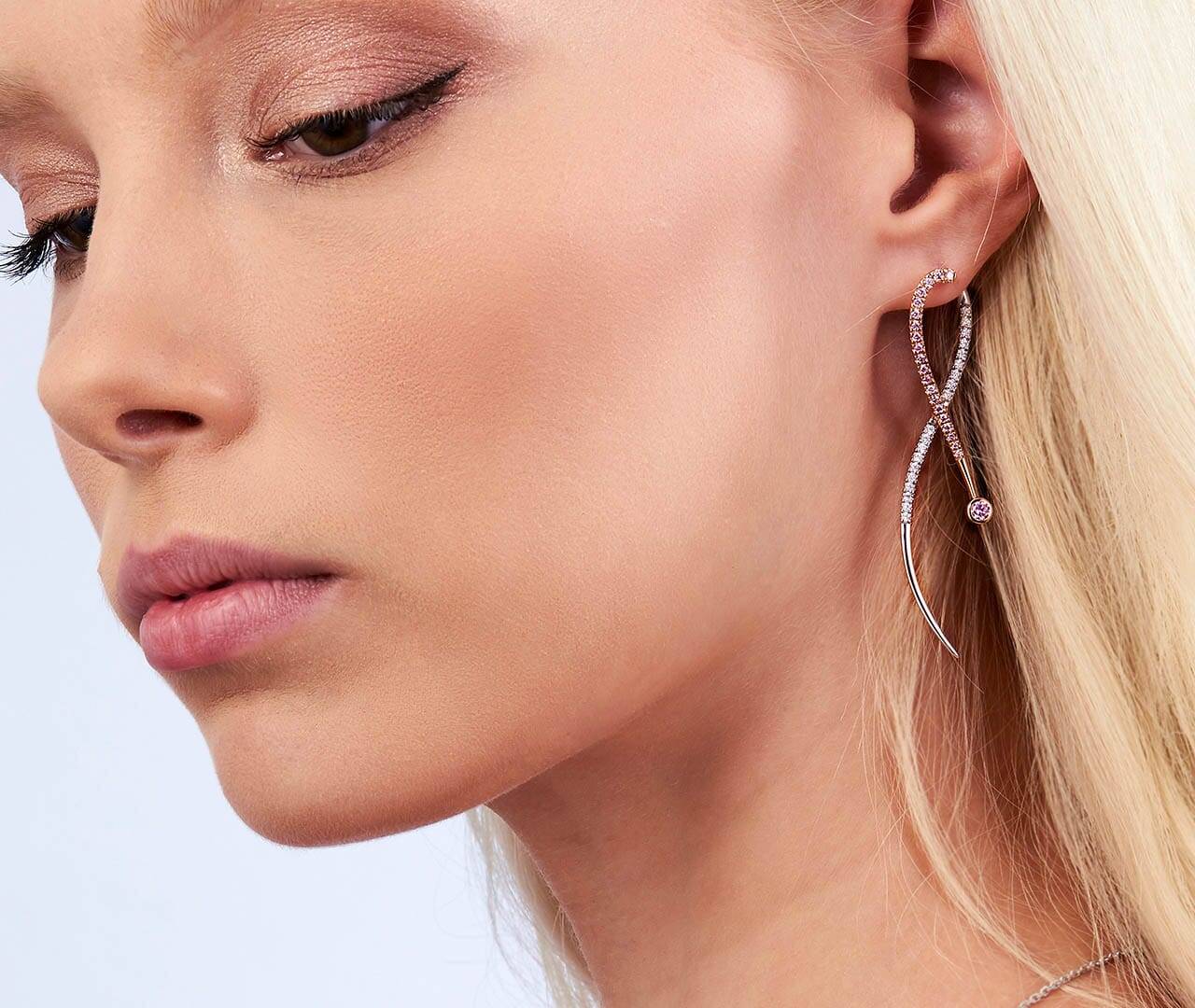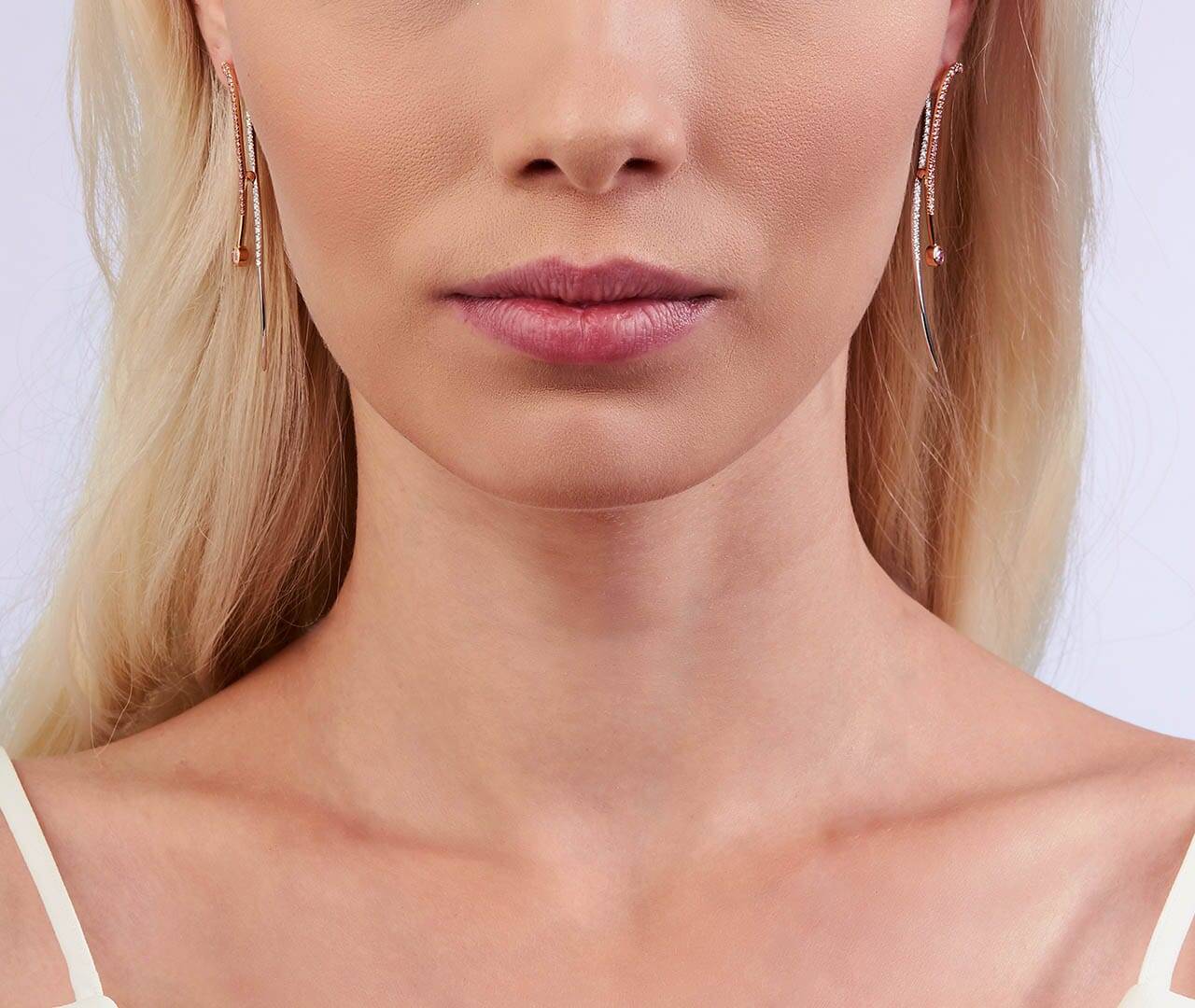 Powerful and Inspiring, the allure behind the Crossfire earrings starts with the certified Argyle pink drops to its unique articulation and design at the top. Sharp and shining, there is no equal. A true mastery of the artisan.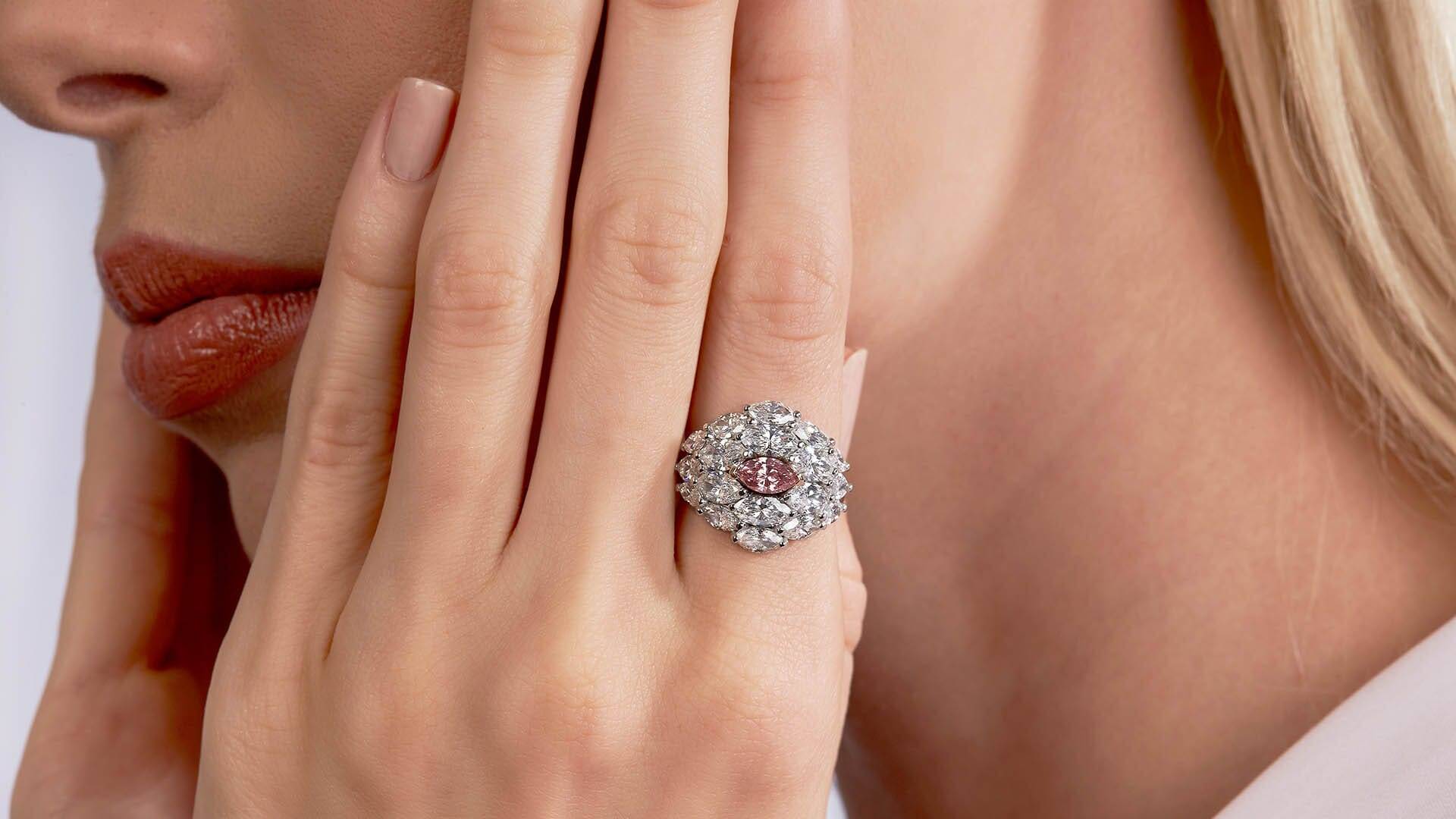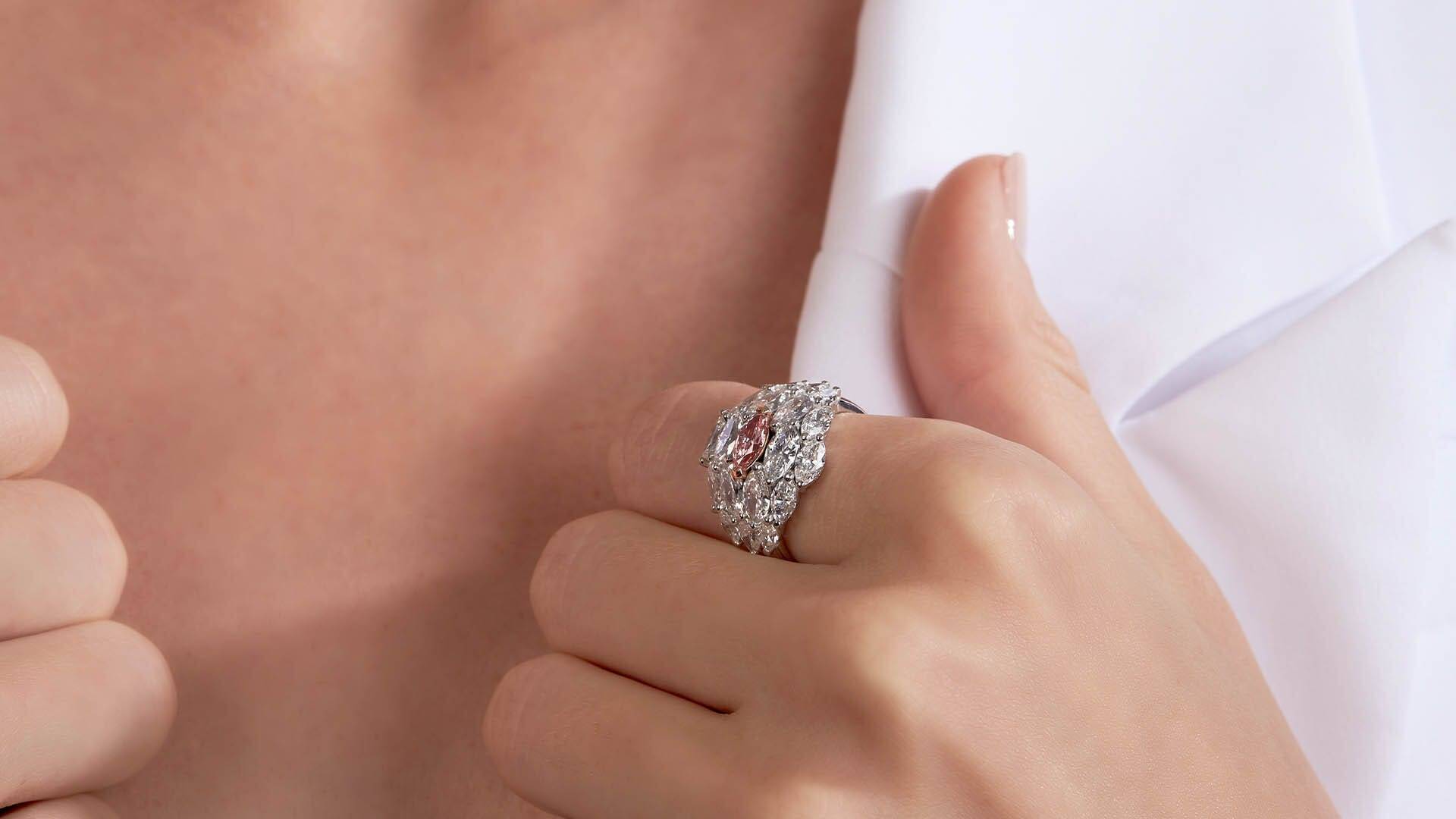 Kimberley Mer De Glace
Sea of Brilliance
View our Mer De Glace

A glistening delight, this showstopper maximises each illustrated diamond's potential. The lone symmetrically alluring intense Argyle pink diamond shines brightly amongst a shimmering array of expertly polished glacier-like white diamonds. A vintage cut, the marquise or 'navette' shape of the diamonds and the jewellery piece adds the flair of royalty.